Flowers to Celebrate Rosh Hashanah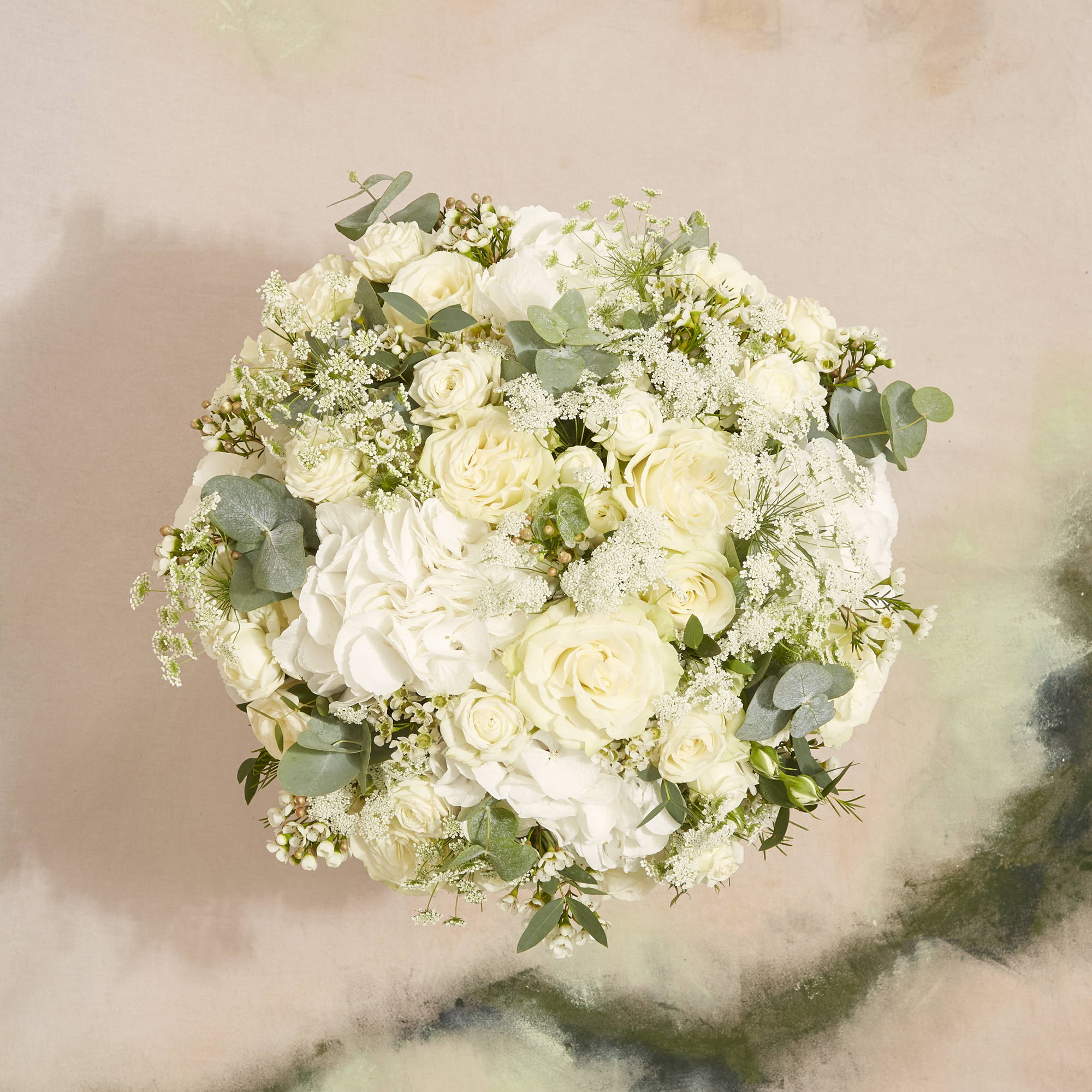 CELEBRATING ROSH HASHANAH WITH FLOWERS
The flowers to send for Jewish New Year...
The 6th – 8th September 2021 sees Rosh Hashanah take place - the celebration of Jewish New Year. In the Jewish religion, this festival commemorates the birthday of the universe and the anniversary of the creation of Adam & Eve.
Rosh Hashanah is both a time for repentant prayer and asking for forgiveness and looking forward to the New Year with hope. Although there are no customary flowers for Rosh Hashanah, white is a popular choice as it symbolises the coming new year filled with possibilities, a blank canvas that you can paint with your goals and aspirations. White flowers and white flowering plants are also a representation of earth, a gift of a white bouquet is therefore a popular choice for the festival.
When dressing a table for the festival, a circular arrangement is a popular choice, as it mirrors the shape of the round Challah bread eaten during the new year celebrations. The bread is purposefully round to symbolise the cyclical nature of the year and the idea of a year in which life and its blessings have no end.
To celebrate the occasion, we've designed a truly elegant bouquet, mixing white mondial roses, white hydrangea, super bubbles spray rose, white wax ammi and fresh seasonal foliage. Delivering nationwide, seven days a week, our bouquet makes a wonderful gift for friends and family celebrating during this special time.
We'd like to say Shana Tova to all our customers celebrating during this special time!