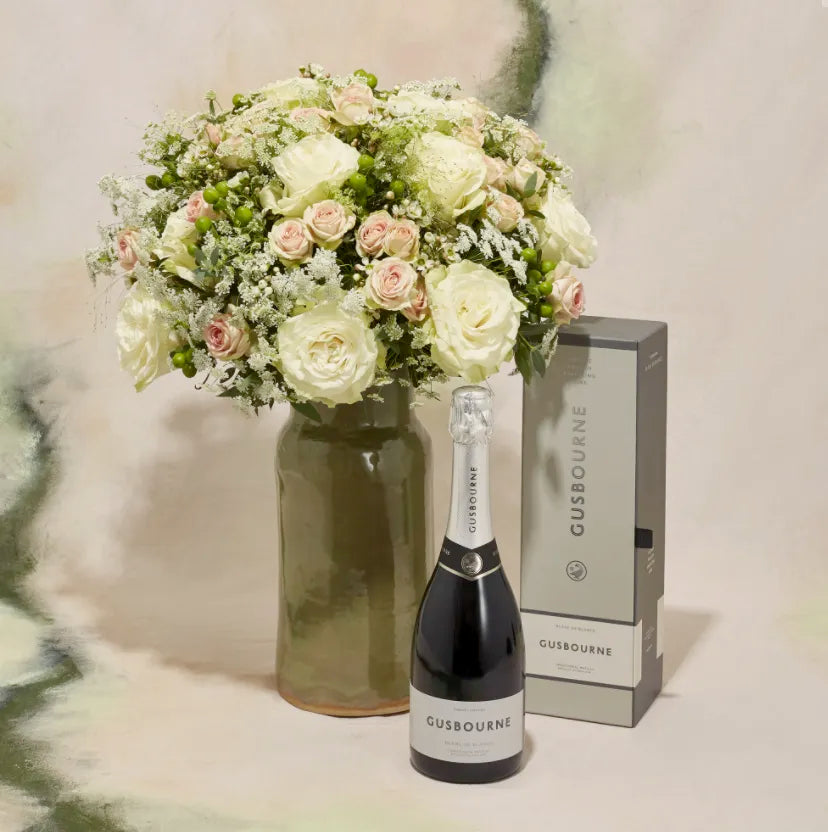 We've partnered with Gusbourne, a wonderful boutique vineyard nestled in the heart of Kent to create a limited edition bouquet and blanc de blanc sparkling wine gift set. 


The gift set was collaboratively created between Wild at Heart Founder, Nikki Tibbles and Gusbournes master Sommelier and Global ambassador, Laura Rhys. 
The Blanc de Blanc provides the inspiration behind our complementary bouquet. Featuring hypericum to reference the grapes, white mondial which reflects the parchment labels, warm and pale azore to reflect the wine's hue, ammi and soft foliage inspired by the Kent vineyard and honey scented wax flower - a charming nod to the bees that inhabit the vineyards!
Gusbournes' Blanc de Blanc typifies the linear purity of this classic style. The winery selects their finest lots of Chardonnay that exhibit natural minerality, ensuring that the wine has both finesse and elegance, as well as the requisite qualities for extended ageing.