A MIDSUMMER NIGHT'S DREAM
A look into this special event we worked on with Moriarty Events at the V & A Museum for a private client.
At the entrance of the V&A were two beautiful urns placed between the columns, full of wonderful colourful gypsophila to create a fun, playful and striking display dressed on silver mirrored plinths.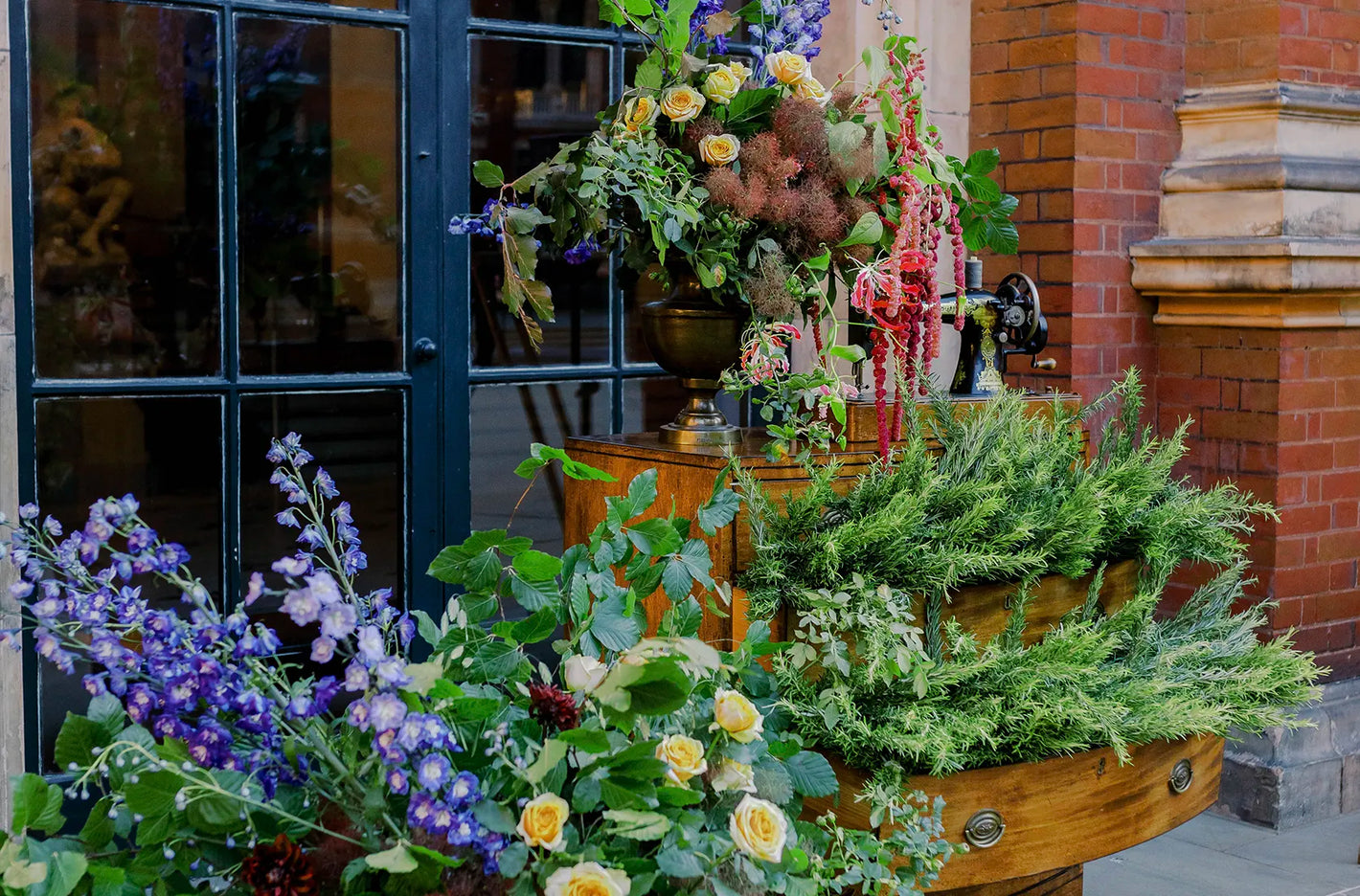 Outside of the venue, we had a chest of drawers filled with rosemary and mixed herb plants, ferns, moss and ivy tumbling from the drawers. 
For the pergola outside, we dressed the legs with an abundance of trailing ivy to create an overgrown an enchanted garden feel.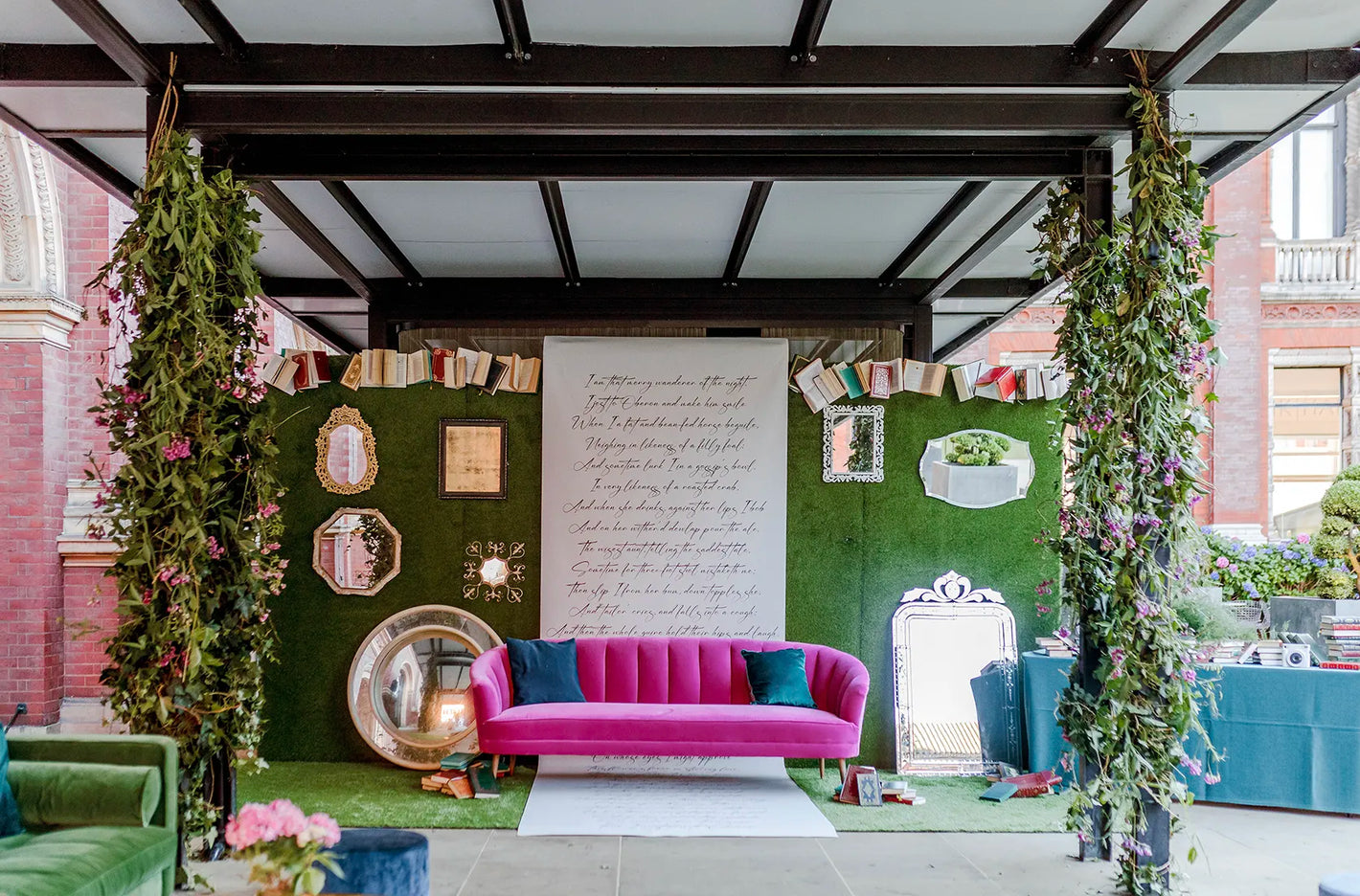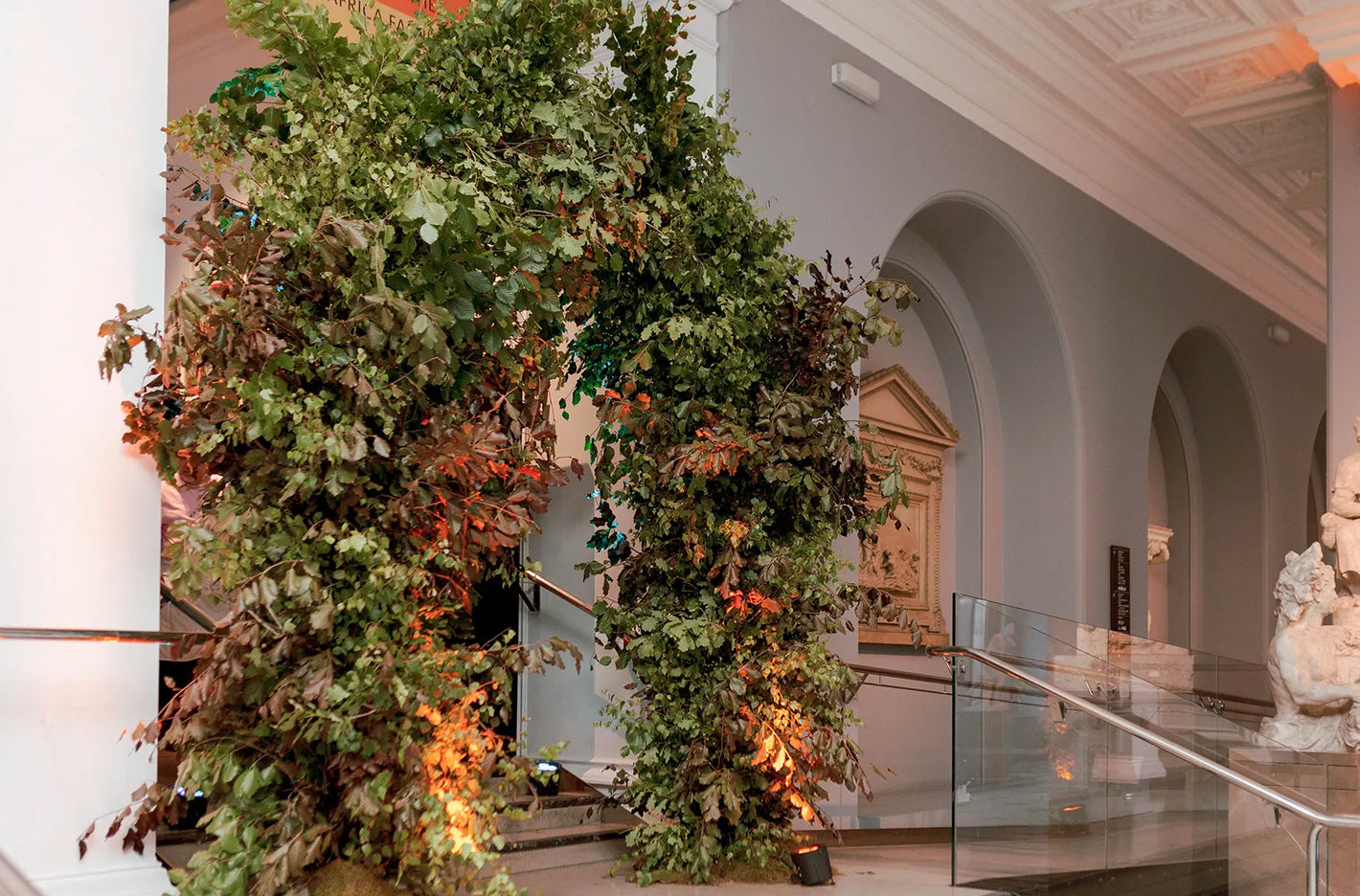 At each end of the walkways, we built birch pole archways, fronted with birch trees that grew up and around the structure forming enchanting and woodland arches. The trees underplanted with ferns and planting to create stunning displays. 
THE DINNER
For the dinner, we used a mix of candelabras adorned in a wild garland and wonderful still life displays created from a mix of ferns, vivid alchemilla and scented geranium, with dancing grasses, scabious heads, cow parsley and seasonal wild flowers.