THE LANGUAGE OF LISIANTHUS
How these multilayered flowers came to receive their name...
Eustoma, commonly known as lisianthus is a small genus of plants in the gentian family, with currently three known species. The lisianthus originates from North America where it grows in desert riverbeds and in prairie regions.

They are also native to warm regions of the southern United States, Mexico, Caribbean.
Lisianthus is officially called Eustoma (derived from the Latin name Eustoma russellianum Grandiflorum). The name Lisianthus is made up of two Greek words; Lysis, translating as dissolution and Anthos, translating as flower).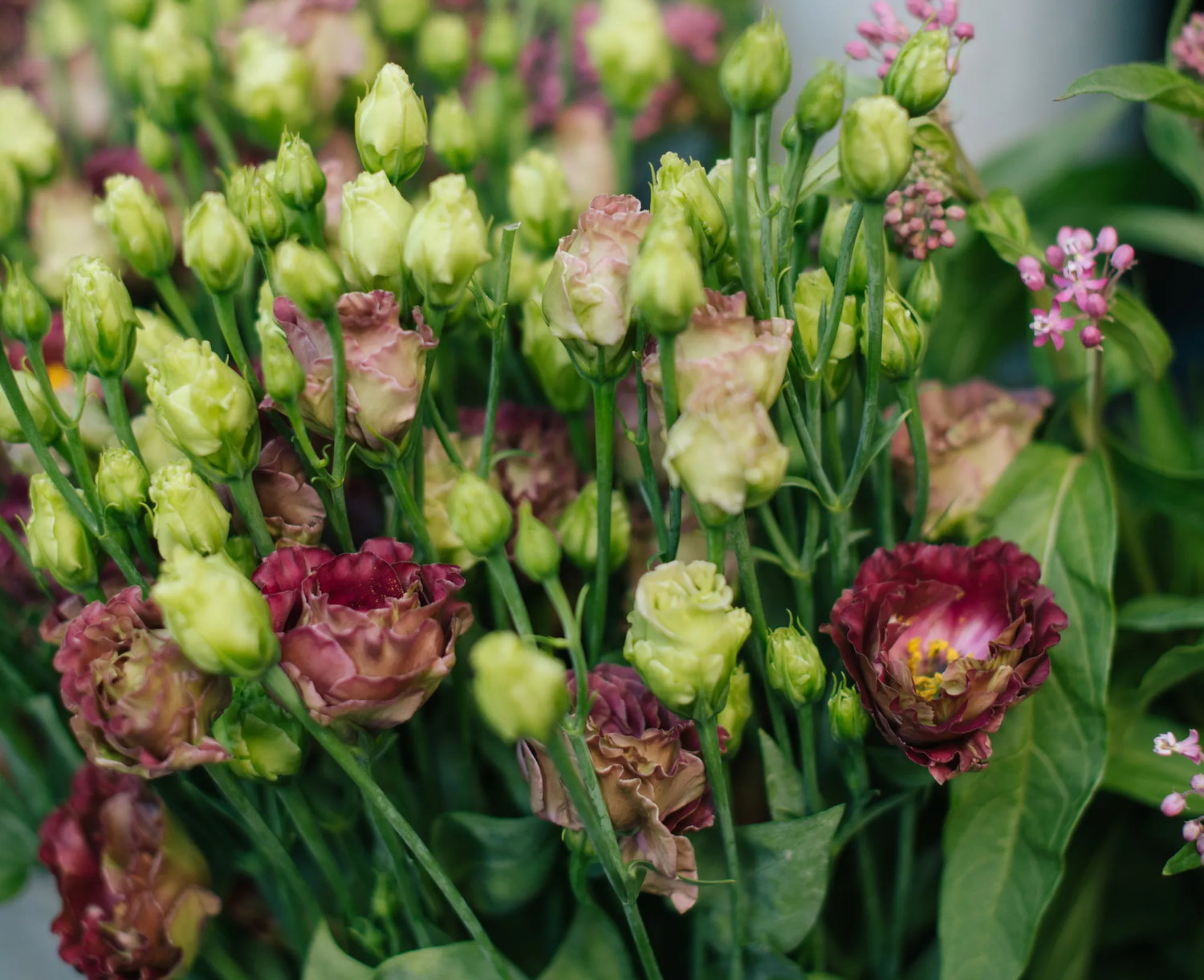 They are known for their long stems with multi layered flowers and are sometimes mistaken for roses.
Lisianthus is a difficult flower to grow due to needing direct sunlight and rich, moist soil. The flowers bloom in early summer and continue to bloom during the later summer months, making them the perfect flower for your bouquets and home this summer.
They come in almost every colour, as well as beautiful bicolour varieties.
Lisianthus is a wonderful choice for bridal bouquets due to their romantic and feminine look. Their layered petals create a natural look either on their own or within a hand-tied bouquet.
Lisianthus is a wonderful choice of cut flower due it's long vase life, whether you have a single stem bouquet or within one of our hand-tied bouquets - this beautiful bloom is not one to be missed this season!

THE MEANING OF LISIANTHUS
Admiration
Love
Respect
Happiness
 Positivity 
Choosing a selection results in a full page refresh.
Opens in a new window.