THE LANGUAGE OF MIMOSA
How these vibrant flowers came to receive their name...
Mimosa is a genus of about 420 species of herbs and shrubs. It is native to southern Central and South America but is widely cultivated elsewhere.

Mimosa scabrella is one of the fastest growing trees in the world. Within a year it can grow up to 5 metres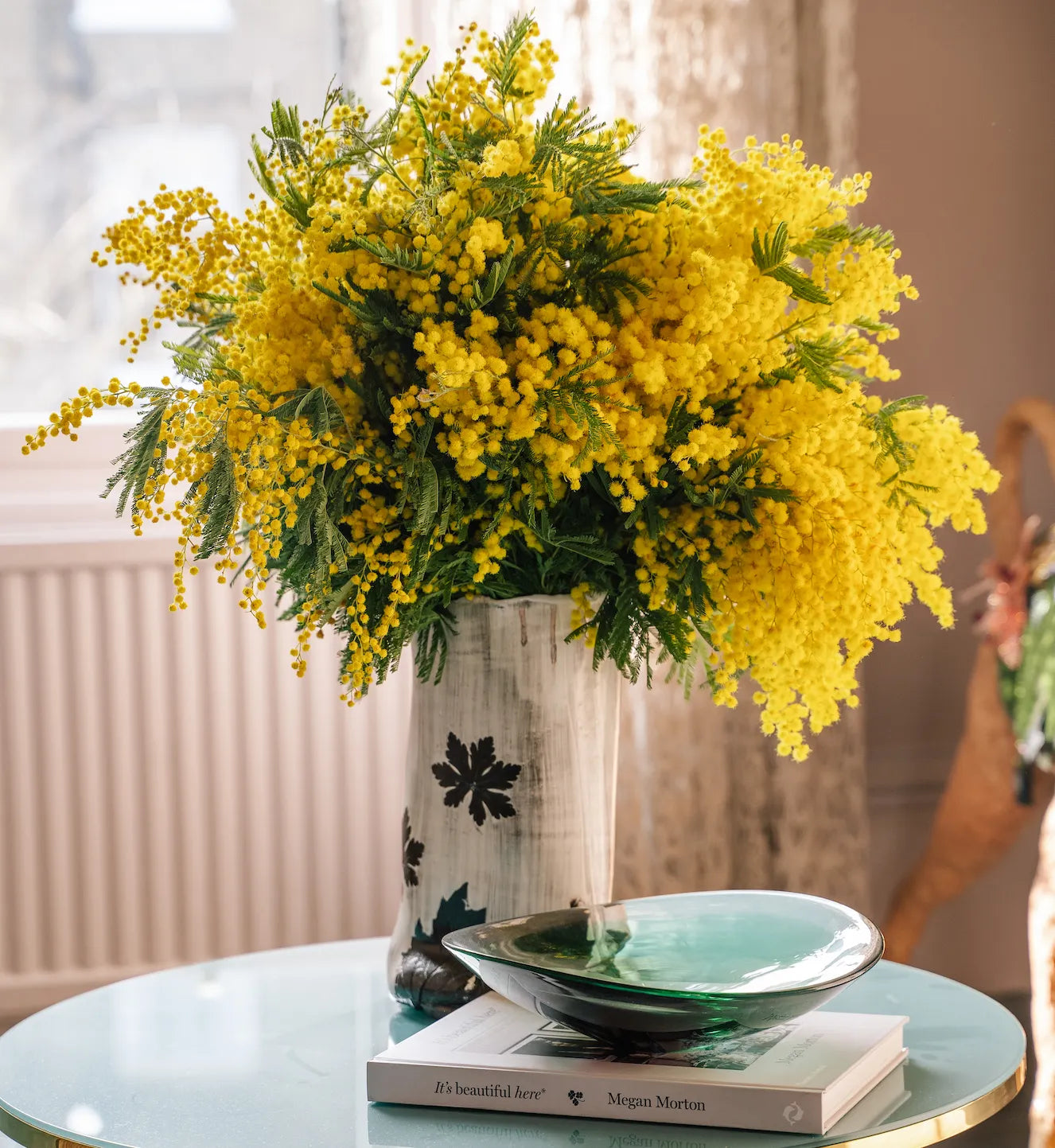 "Mimosa has a preciously short growing season so I try to fill my house with it and enjoy whilst I can! Its colour and fragrance brings back to me memories of walking in the foothills of Grasse in the South of France..." 


Our Founder, Nikki Tibbles
Mimosa is one of the first flowers to bloom every year. The glorious bright yellow resembles the sun, bringing hope that Spring is on its way. 

Mimosa has a very short blooming period so enjoy it's unique beauty whilst it lasts!