As our amazing summer wedding season comes to an end, we ended August on a high with an extremely special wedding at Wrotham Park, which we created with the talented Tony Page.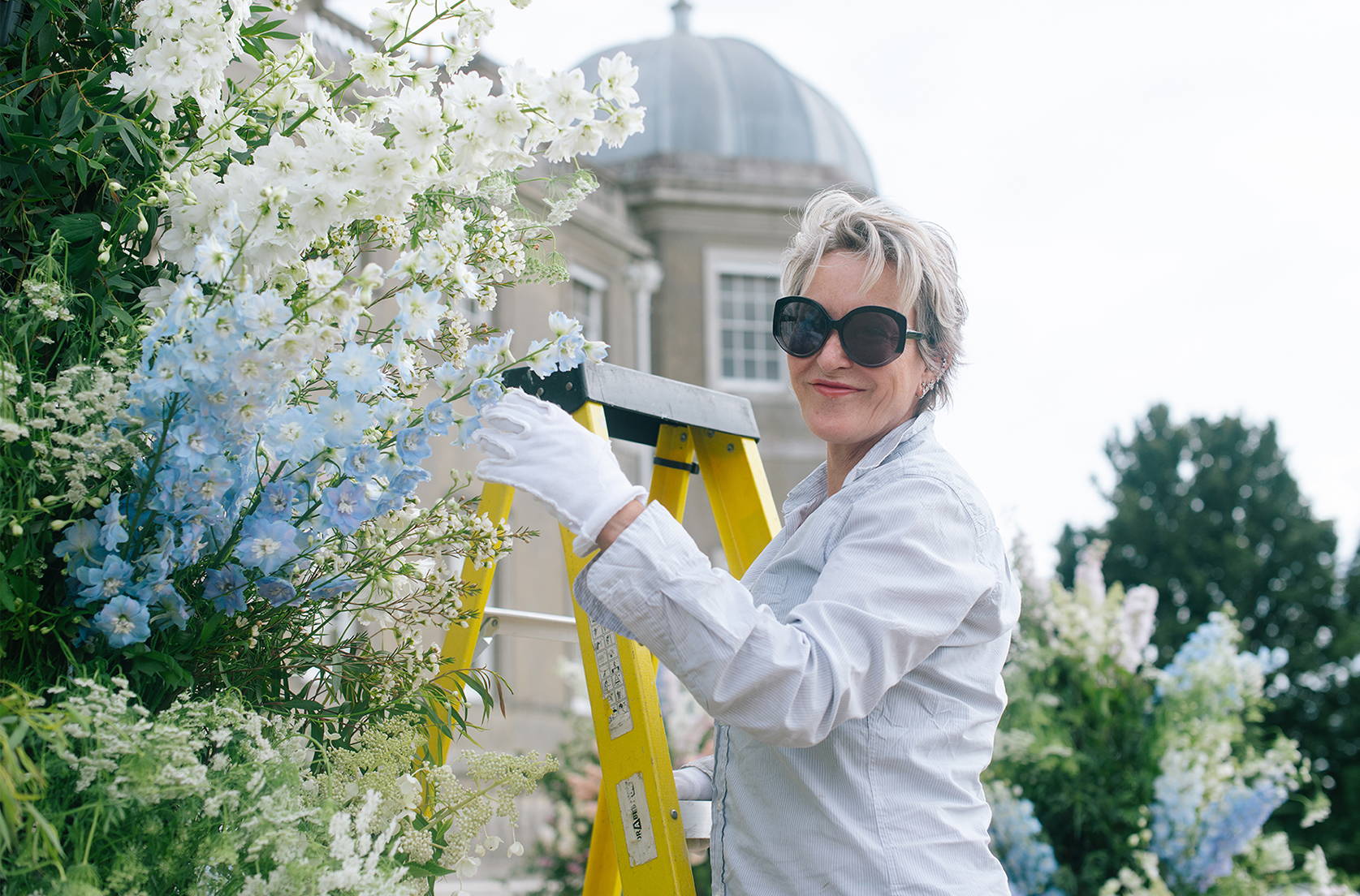 For the entrance steps to the venue, we filled two existing urns with a stunning display of delphiniums, stocks and foxgloves in hazy sunrise tones of whites, apricots and blues, delicate cow parsley and cosmos sat in a bed of ivy that tumbled over the urns.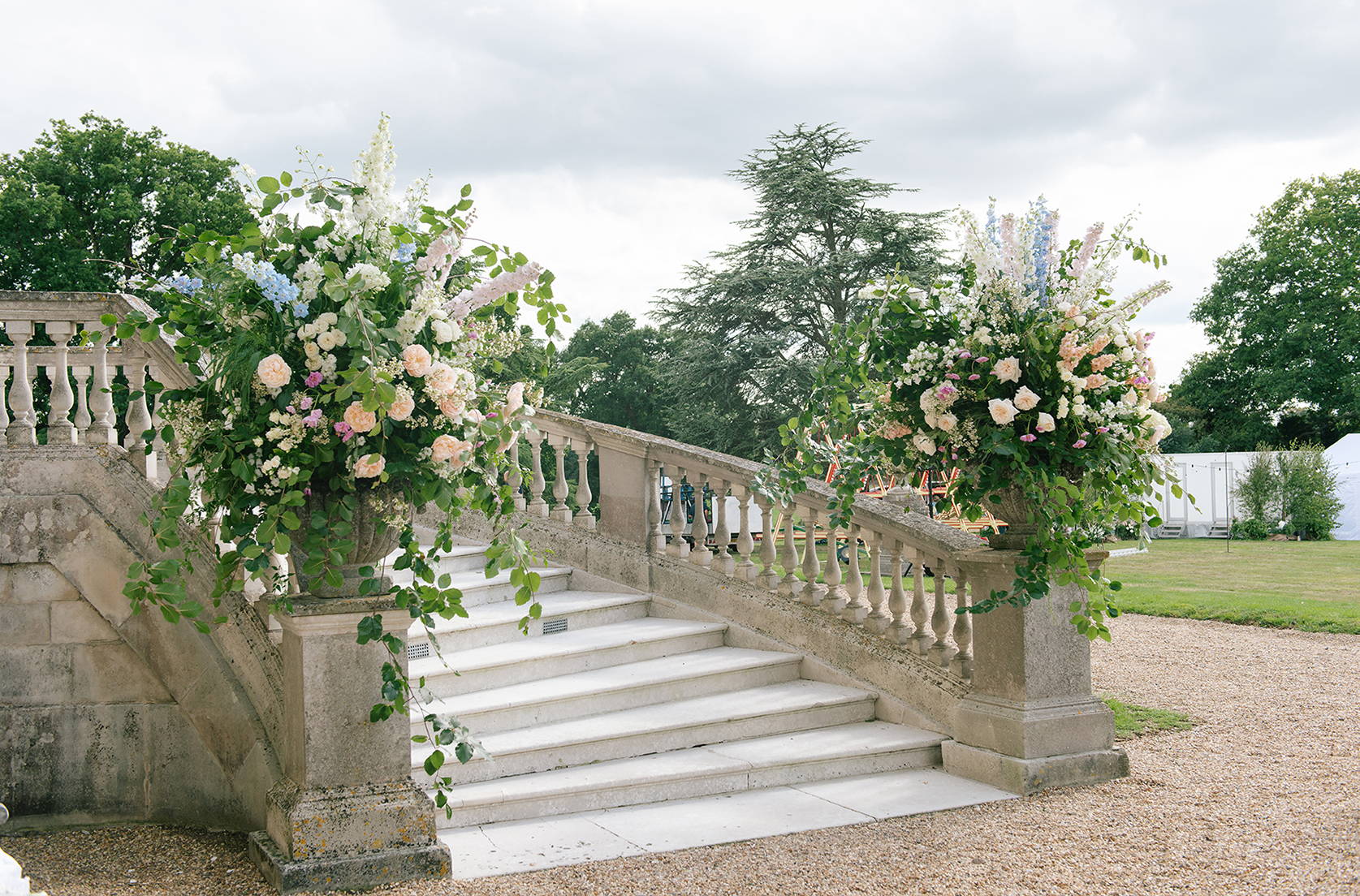 To frame either side of the bride and groom for their ceremony, our team created two beautiful flower columns, using an abundance of dancing white and blue flowers including delphiniums, waxflower, scabious and cosmos that grew amongst seasonal grasses.
These created an enchanting floral backdrop against the facade of Wrotham Park.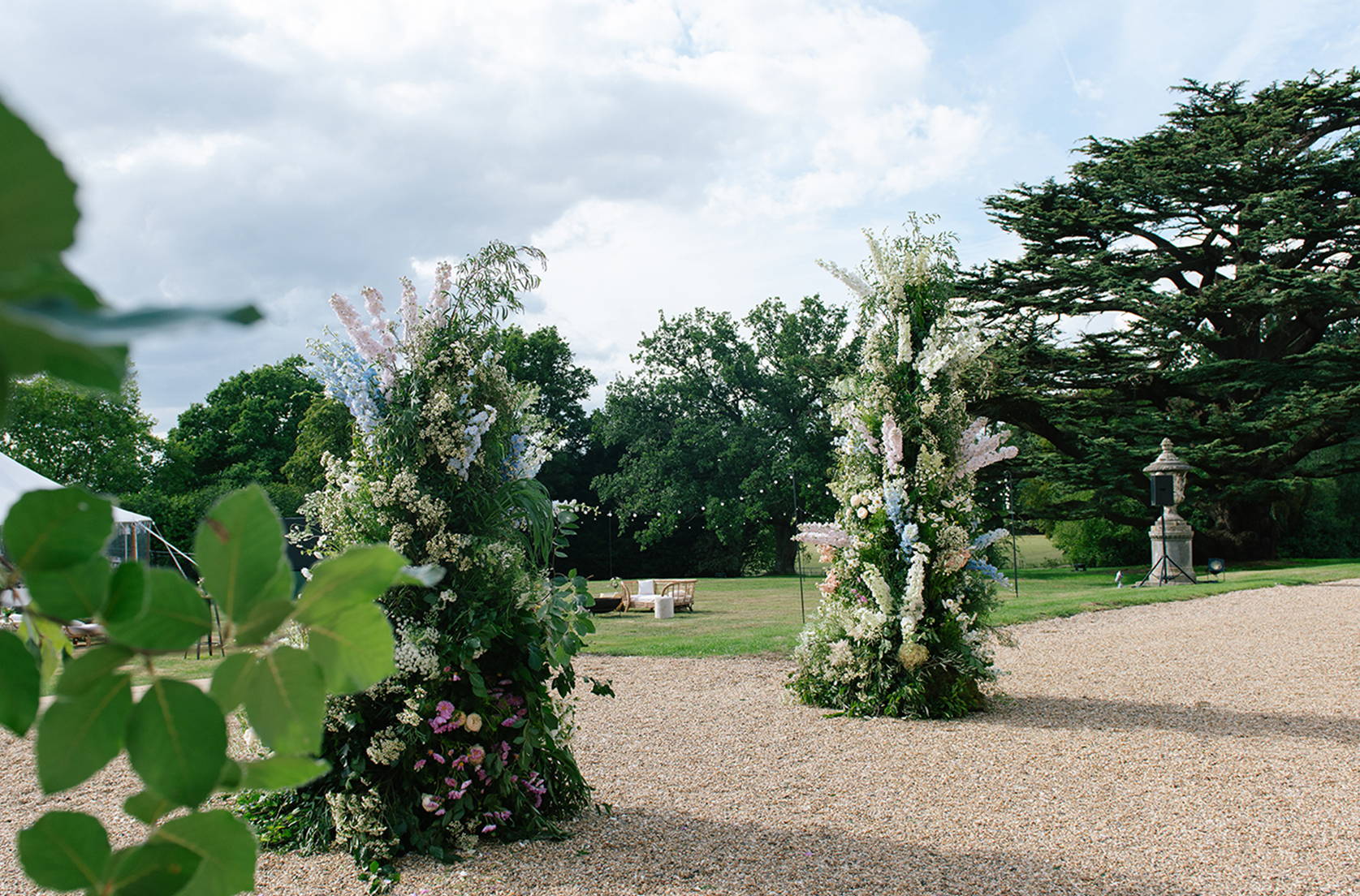 Adorning the bar in the marquee was a striking asymmetric arrangement. To create this we placed a large vase on one side of the bar, with greenery tumbling and flowing along the front of the bar, filled with elegant jasmine and passionflower vine, creating a beautiful waterfall effect.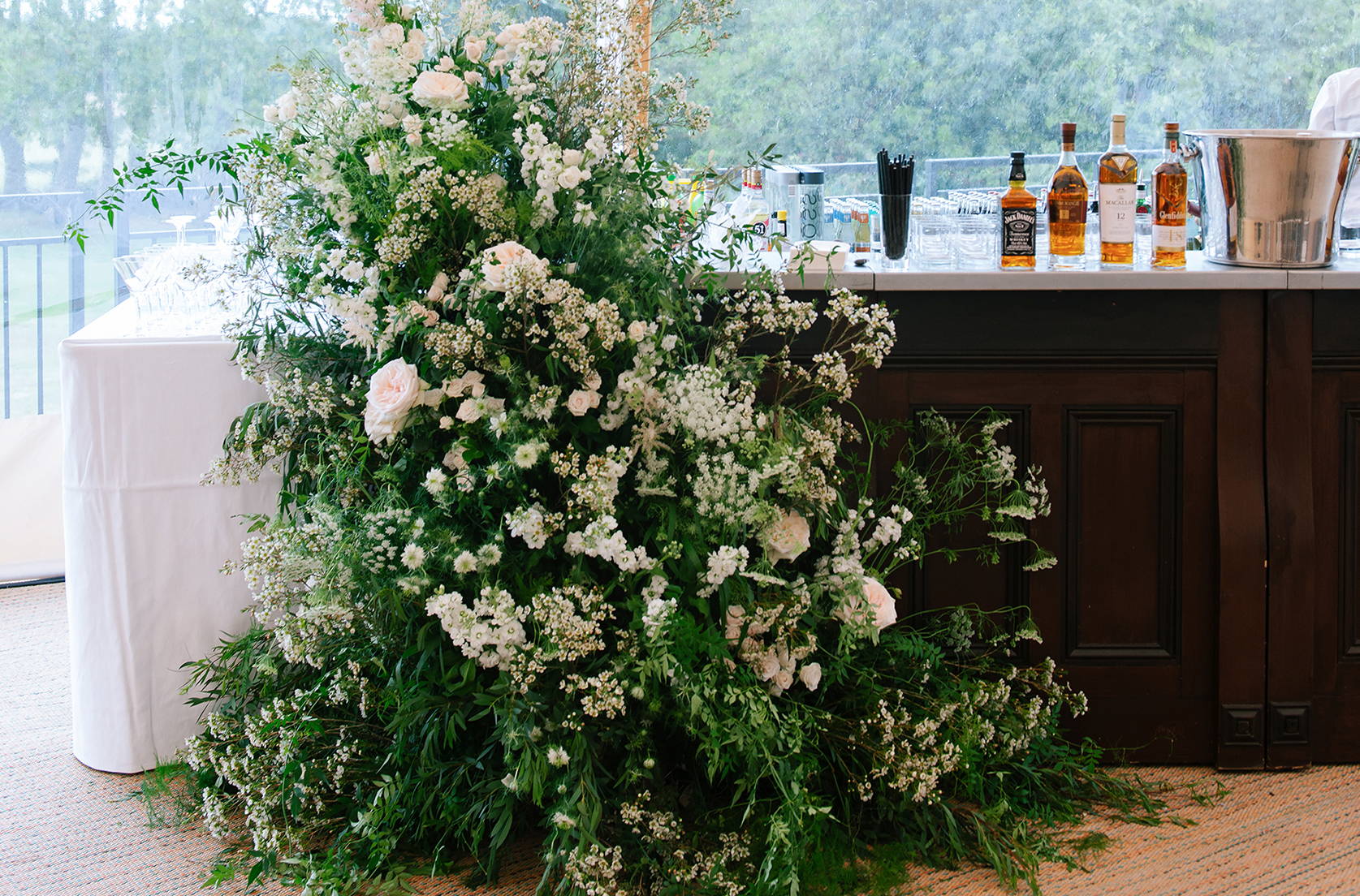 The Wedding Breakfast took place in a fabulous marquee within the grounds. We dressed the dining tables with beautiful seasonal bud vases mixed with trailing jasmine down the middle of each table to perfectly tie in the greenery around the marquee.
Sitting amongst the trailing greenery were collections of golden and glass tealights with glistening candles to bring a warm glow to the table mixed with brass candlesticks to add height..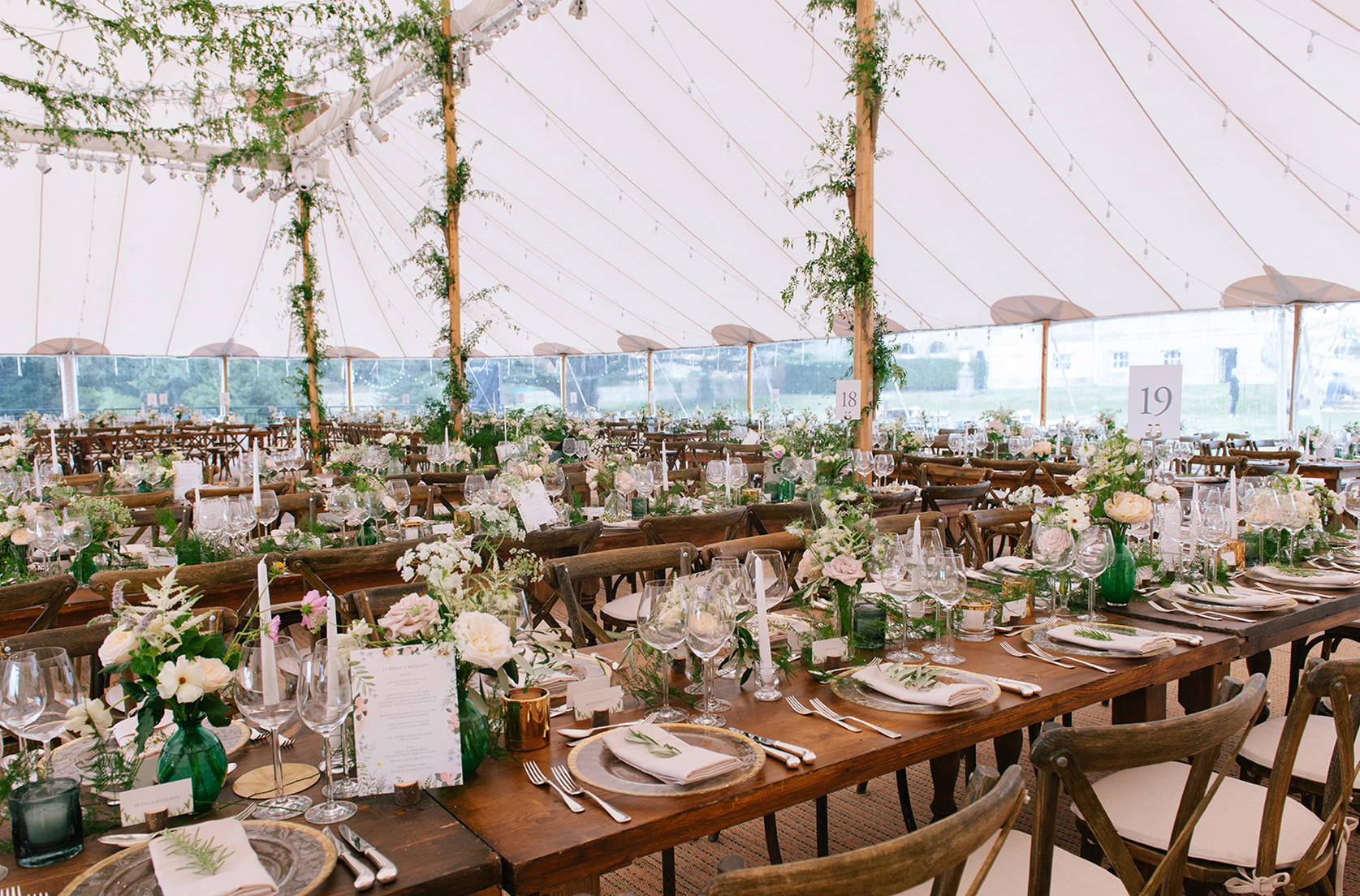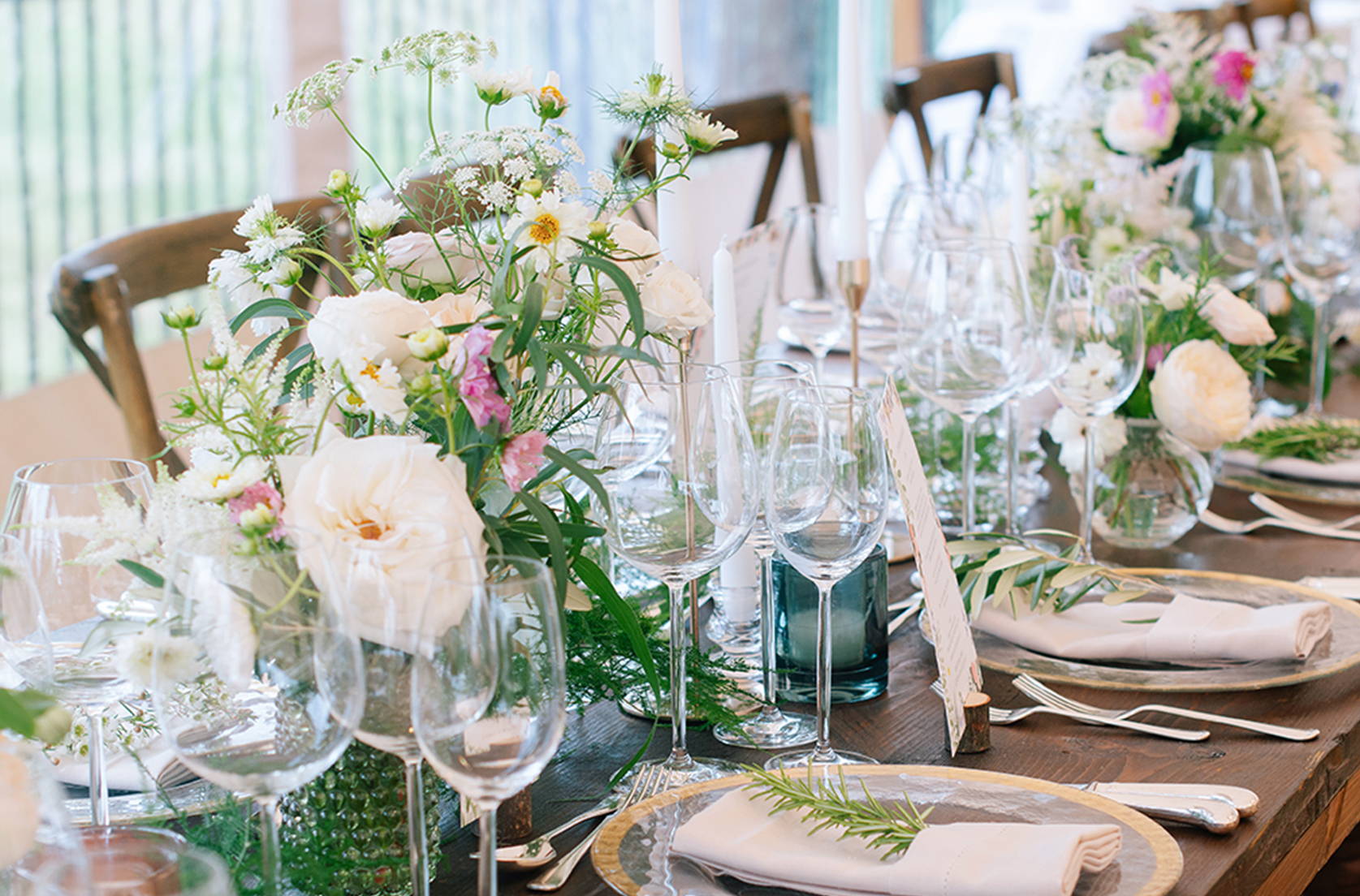 SHOP THE BRIDAL COLLECTION
Our range of ready to wear bridal bouquets have been designed with love by our founder Nikki Tibbles and handmade with love by our expert florists.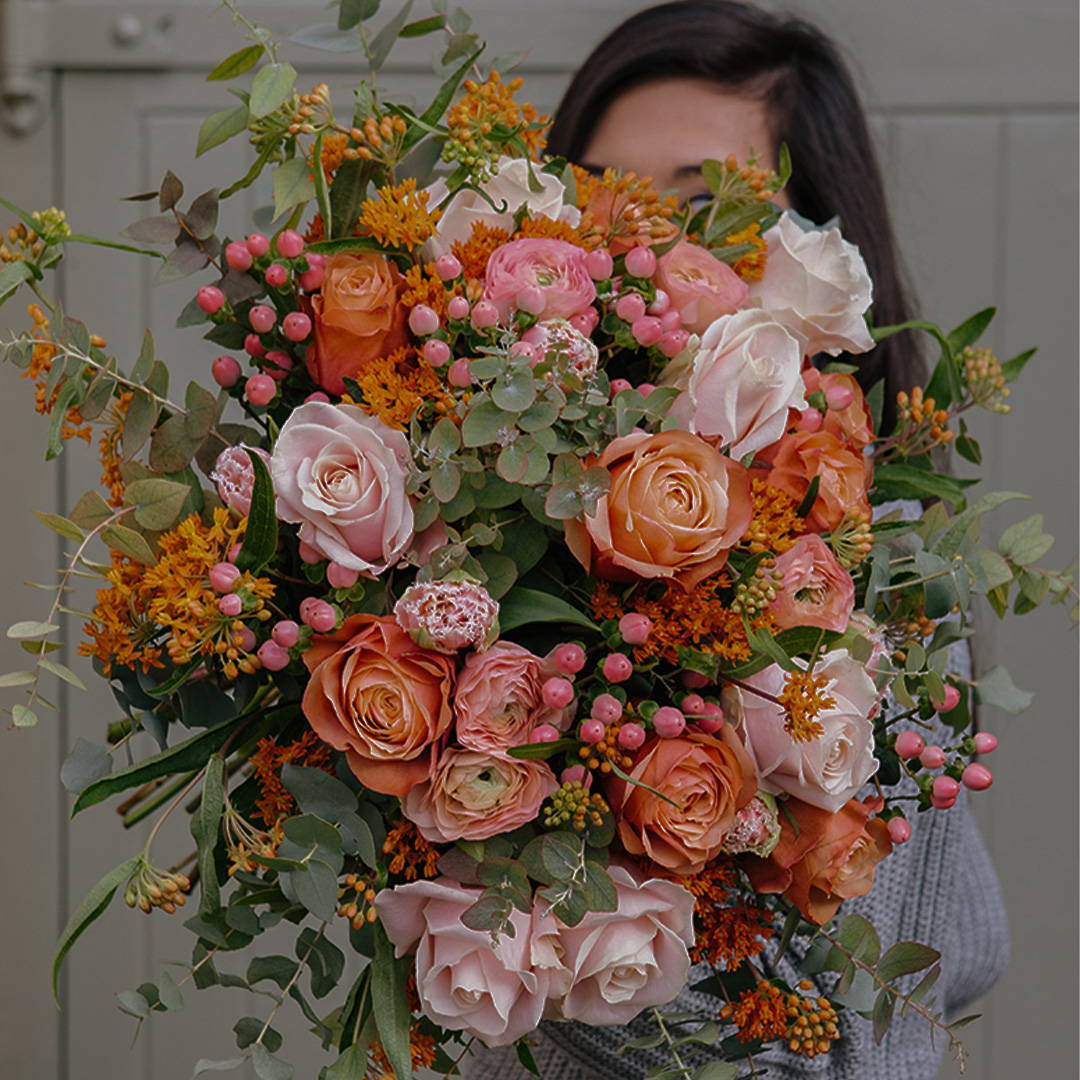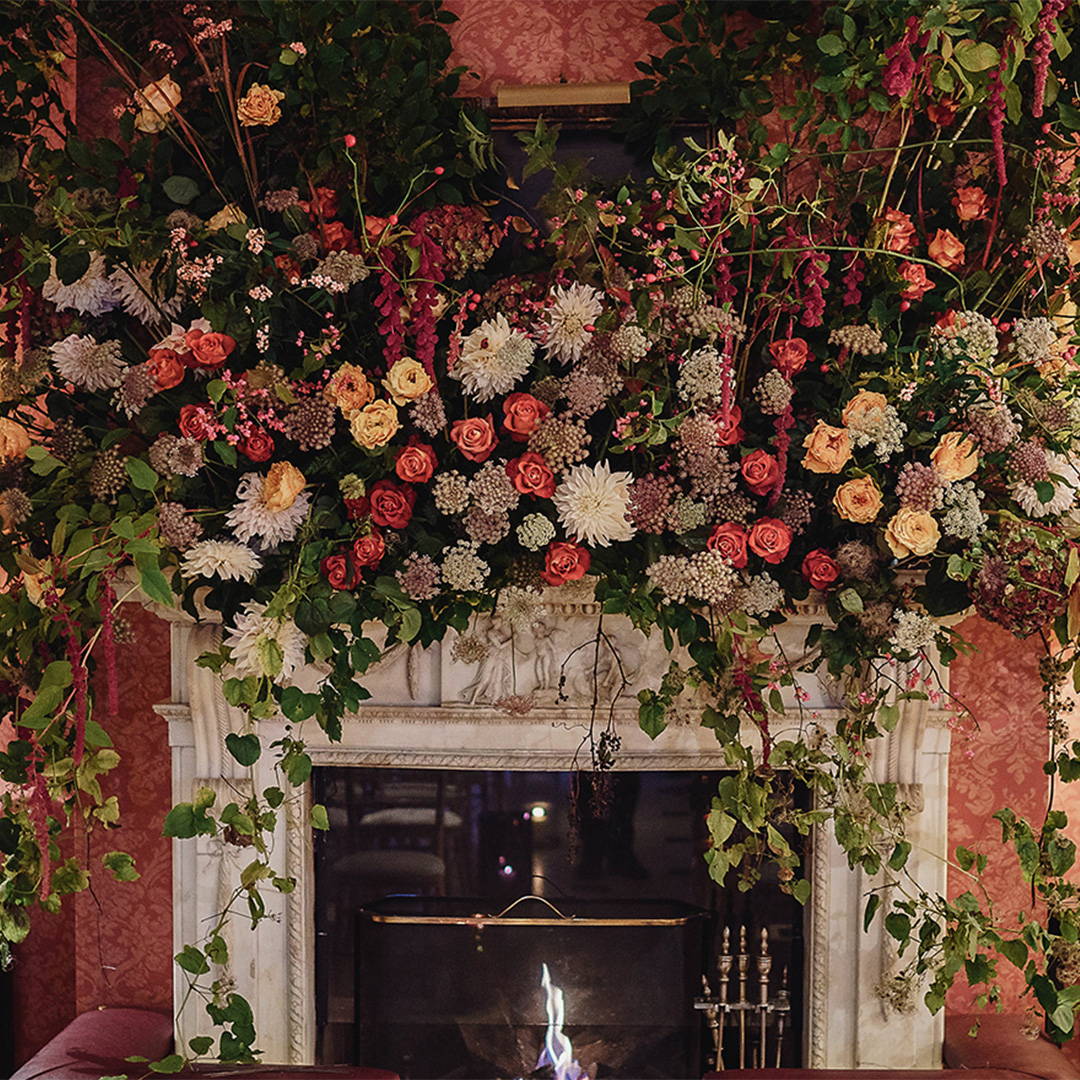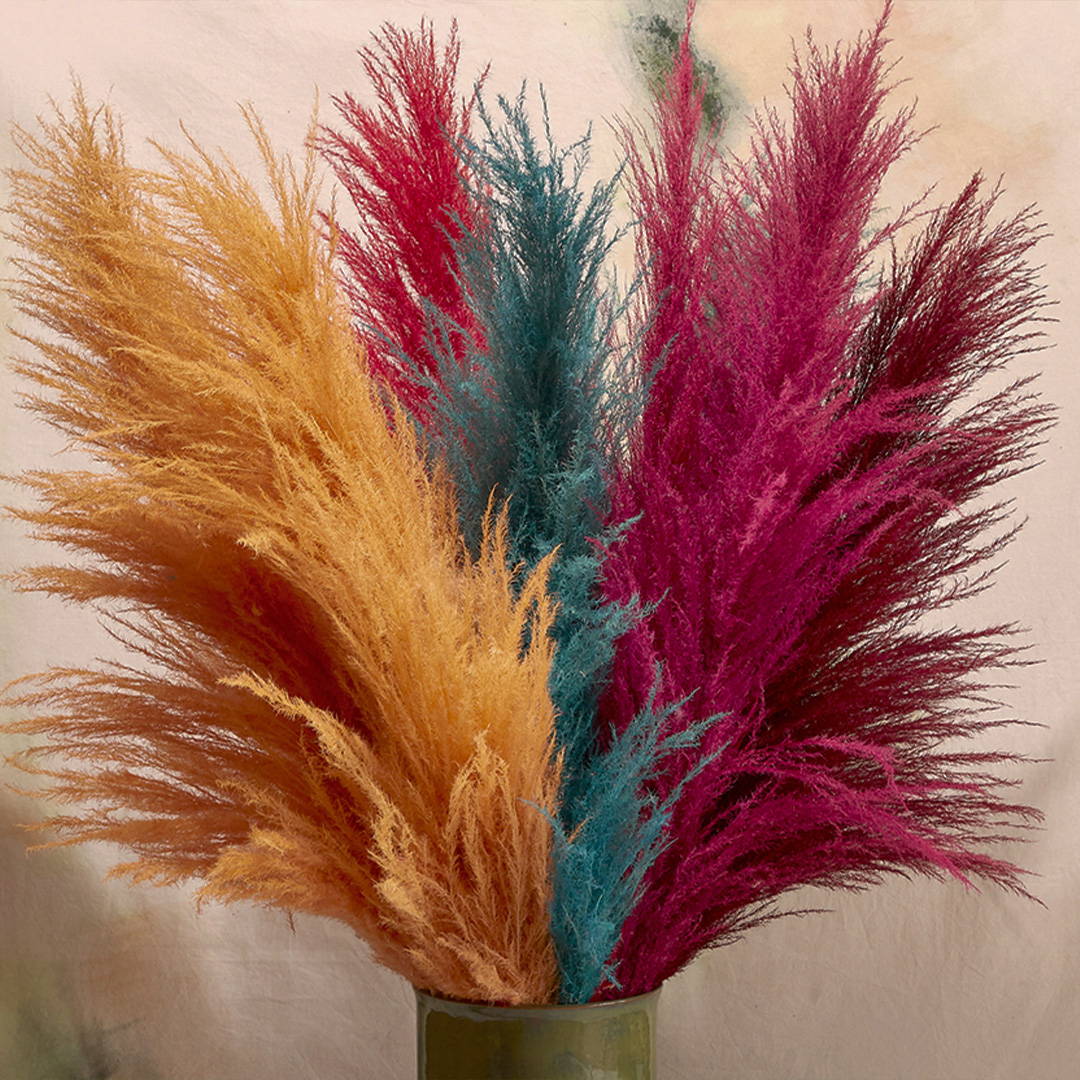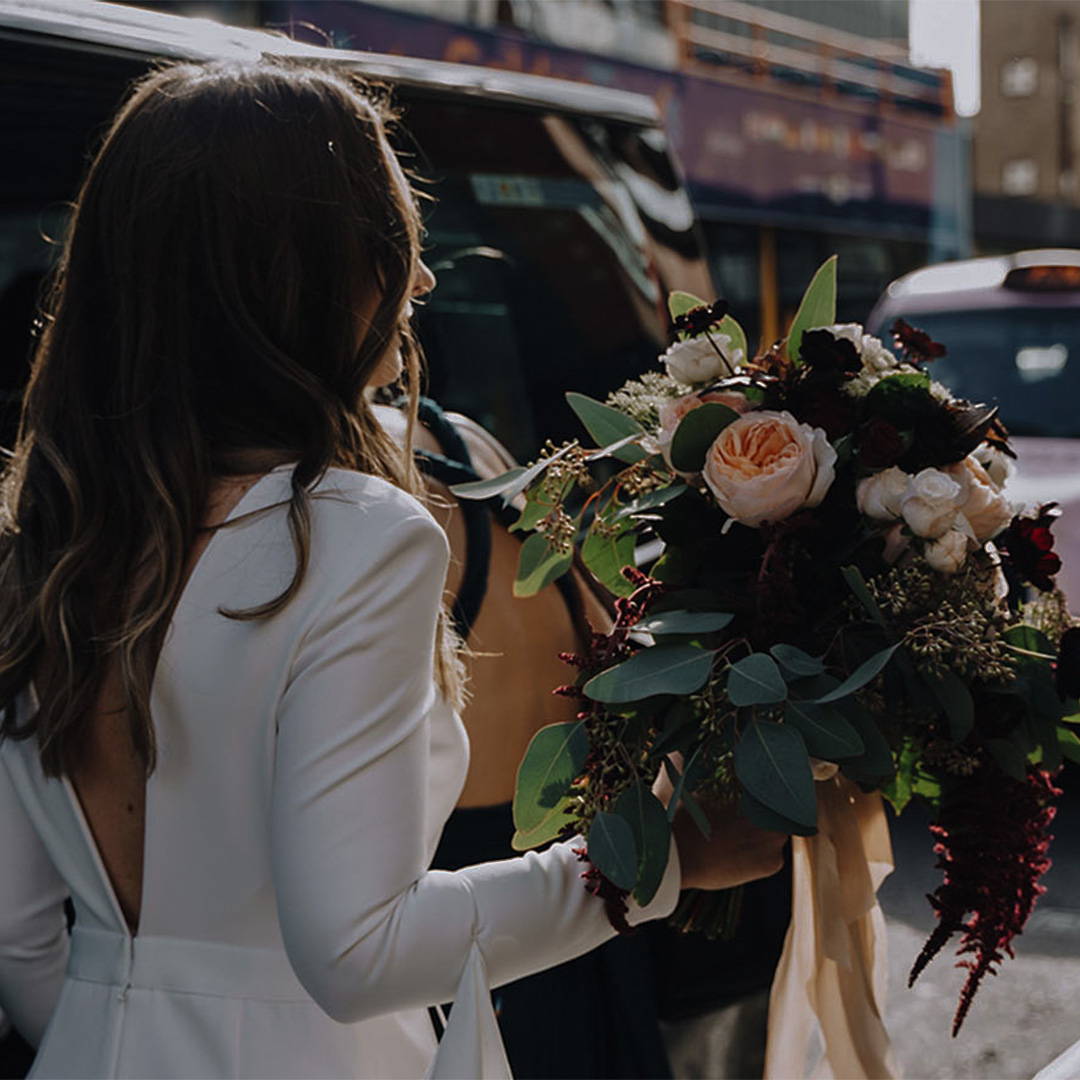 Out & About with Wild at Heart