Out and About - Winter Dining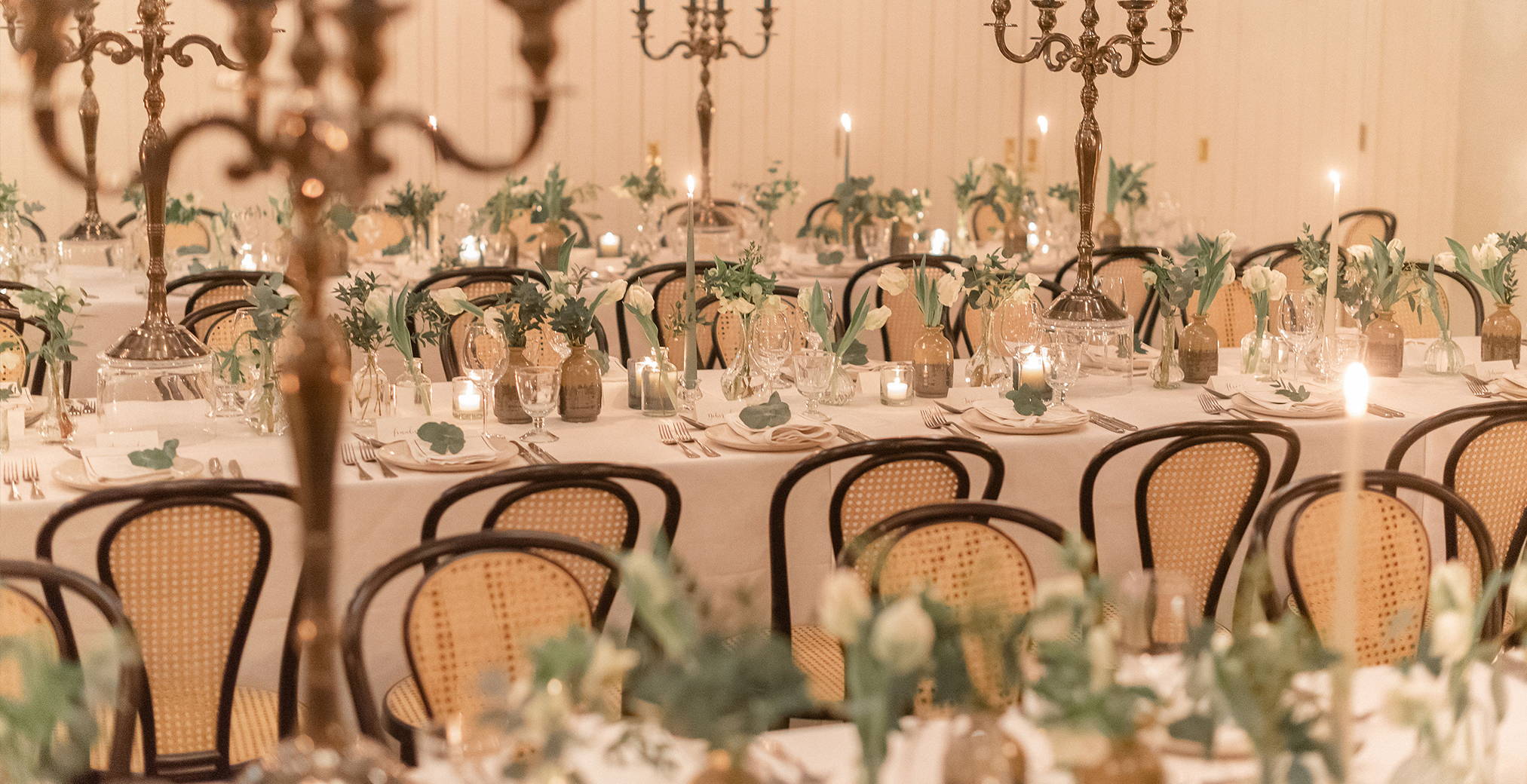 WILD AT HEART OUT AND ABOUT
A look back at this magical winter birthday dinner we created at Wild by Tart.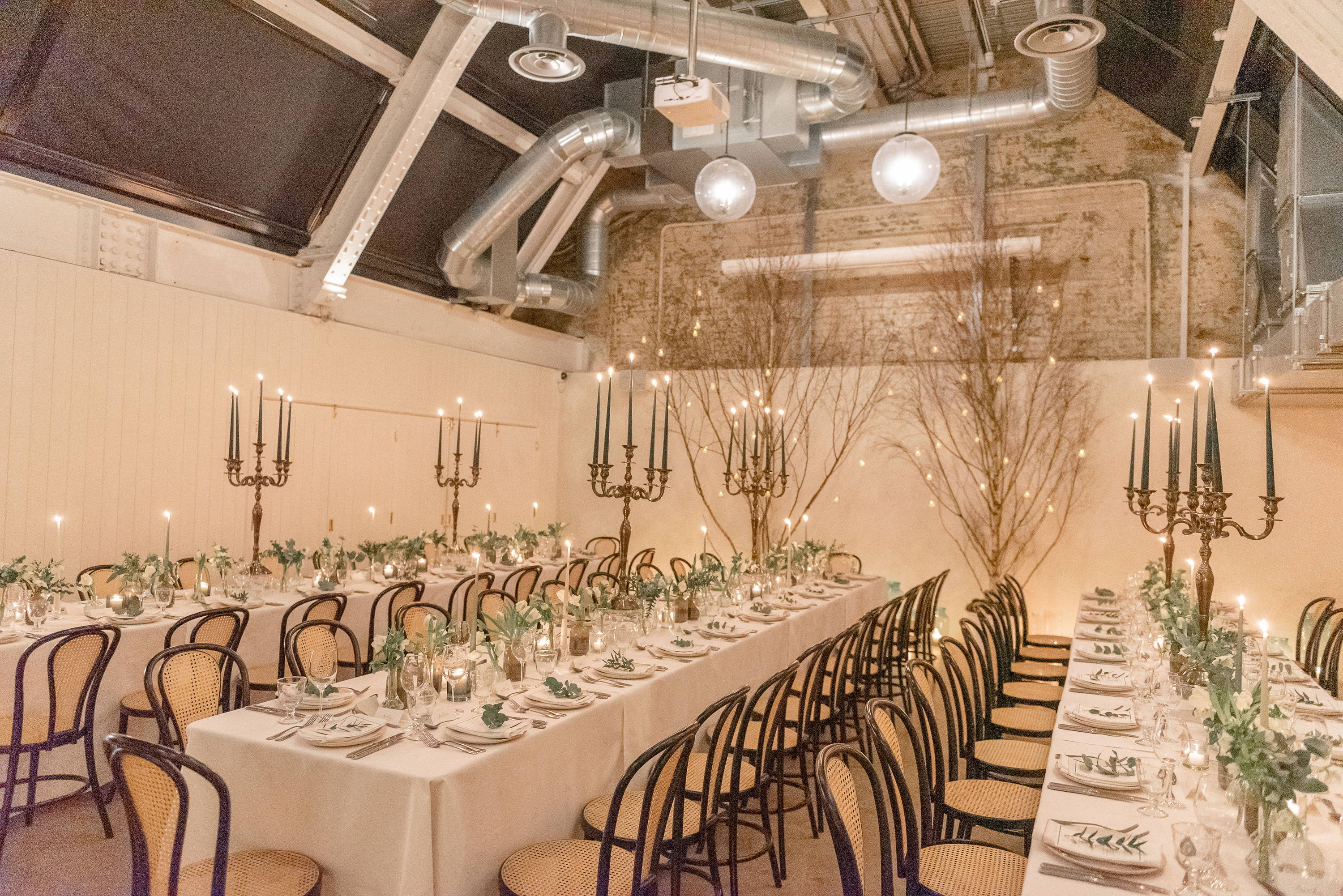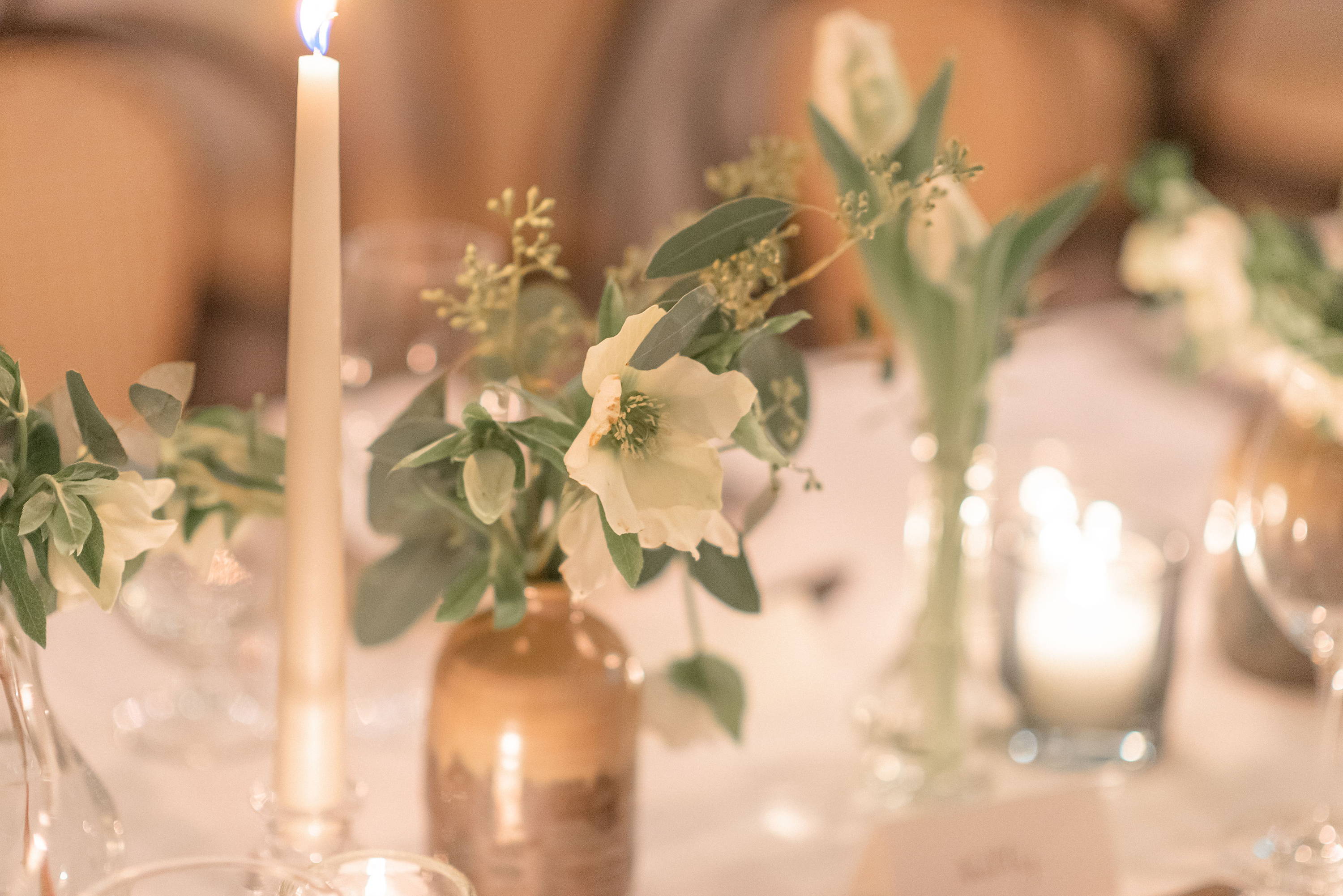 We placed 12ft bare trees around the studio in grey to add a simple yet effective surrounding for the dinner setting.
To create the perfect ambience, we dressed the trees with battery powered tea lights in clear baubles or hanging jars, adding a gentle light around the room.

In addition to the trees, we also placed an abundance of lanterns in green and clear glass around the studio to provide warm lighting throughout the studio space.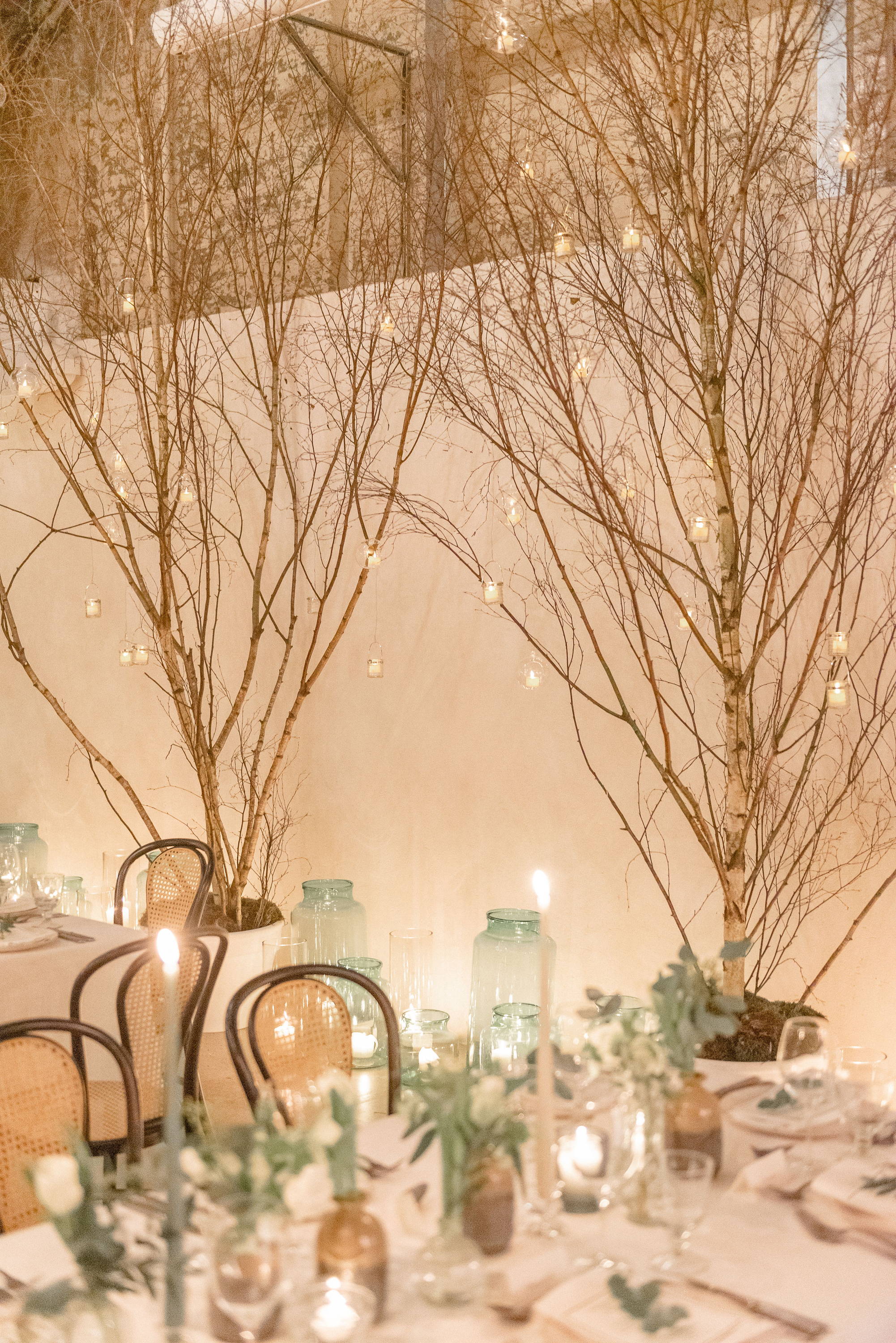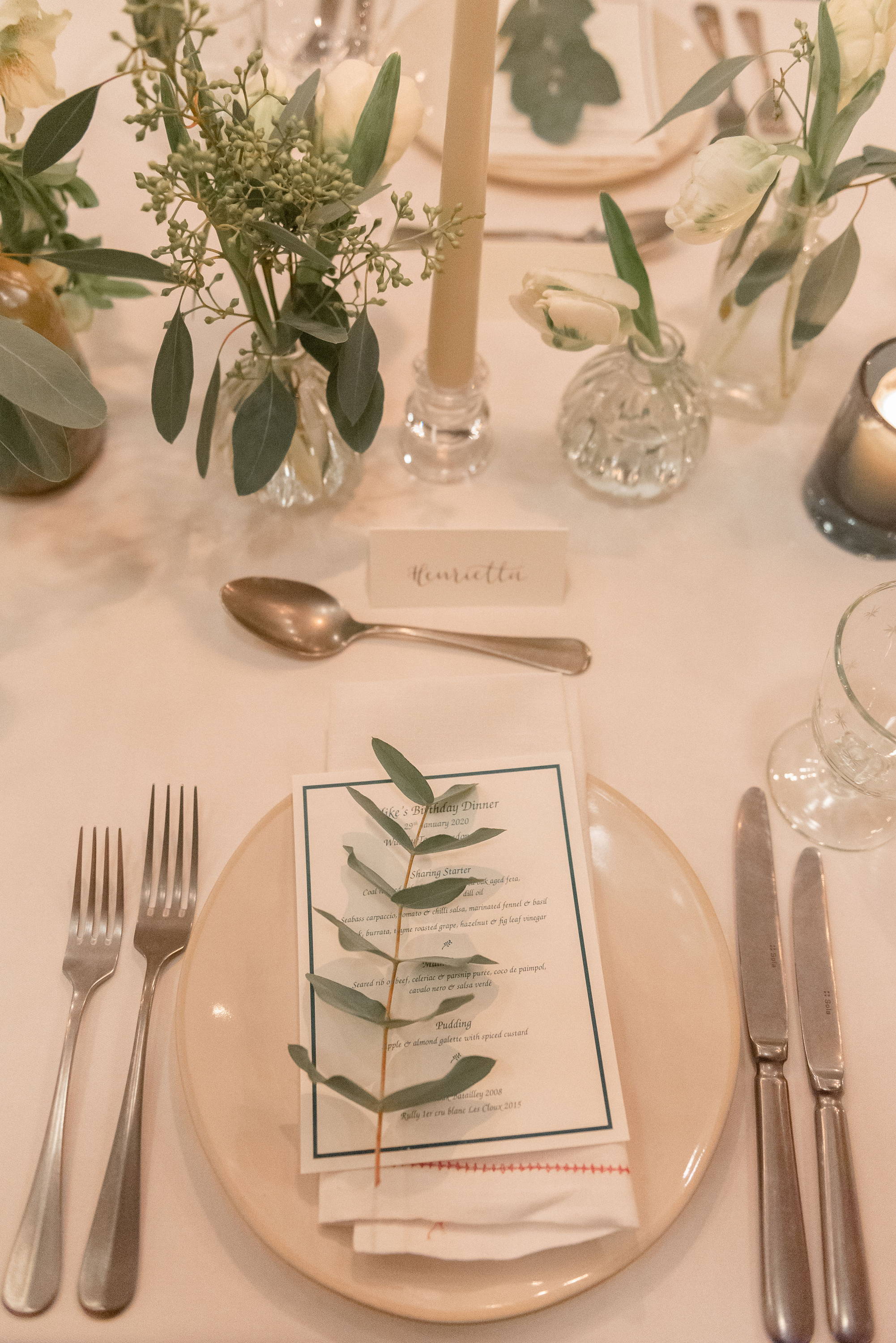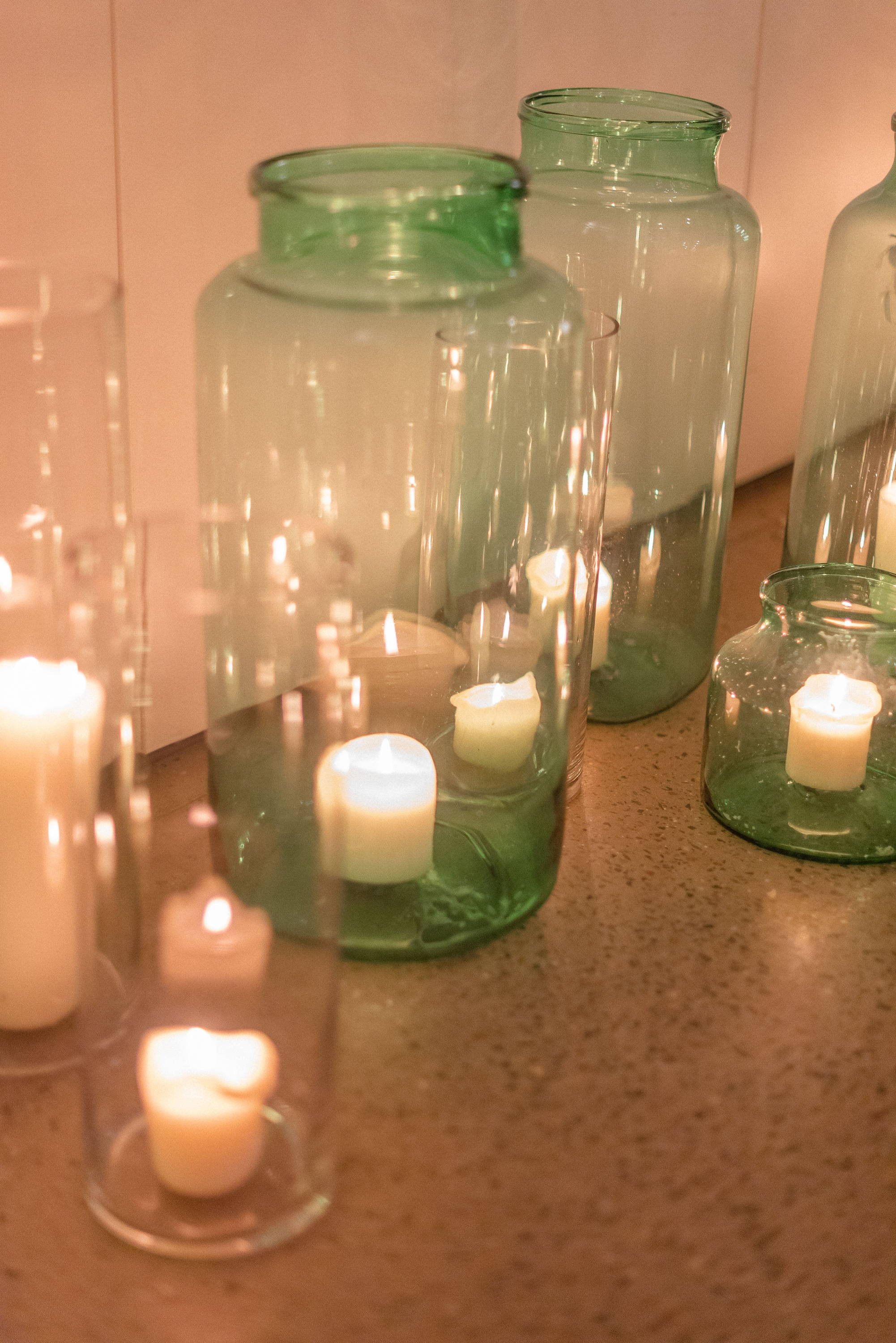 For the table, a of mix of clear glass and green ceramic bud vases were displayed down the middle of the long tables with a singular Hellebore or Anemone flower with a sprig of eucalyptus, or just eucalyptus to create a fresh, simple yet elegant display. We made each vase slightly different to give it a unique finish.
To complete the look, each table had pewter candelabras that were placed on a clear base to give it some height off the table, Bringing a warm glow to the table. The candelabras then had a mix of green dinner candles to perfectly tie them in with the flowers.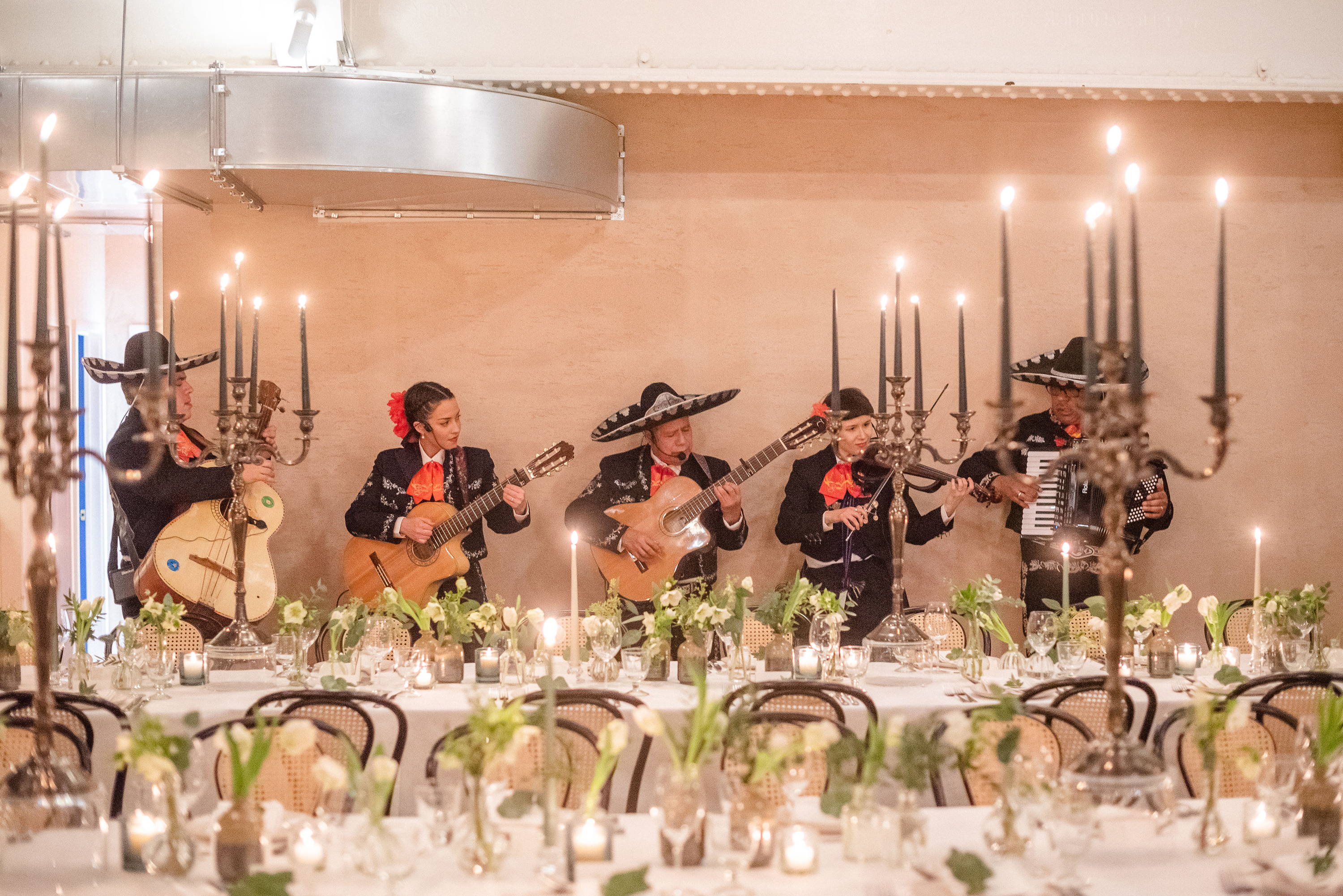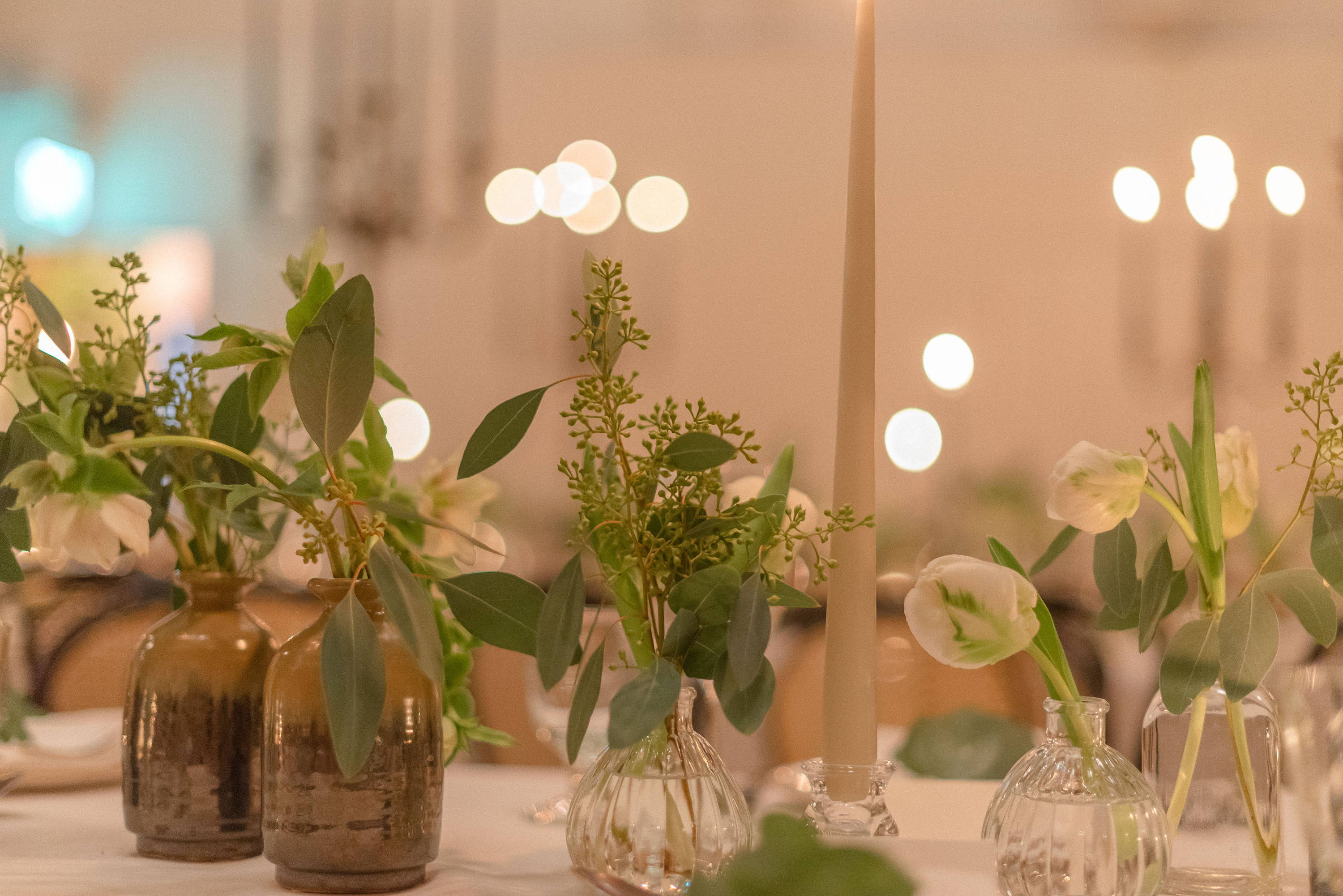 Contact our events team for a bespoke consultation on 020 7229 1174 or email events@wildatheart.com