Wedding Wednesday - City Splendour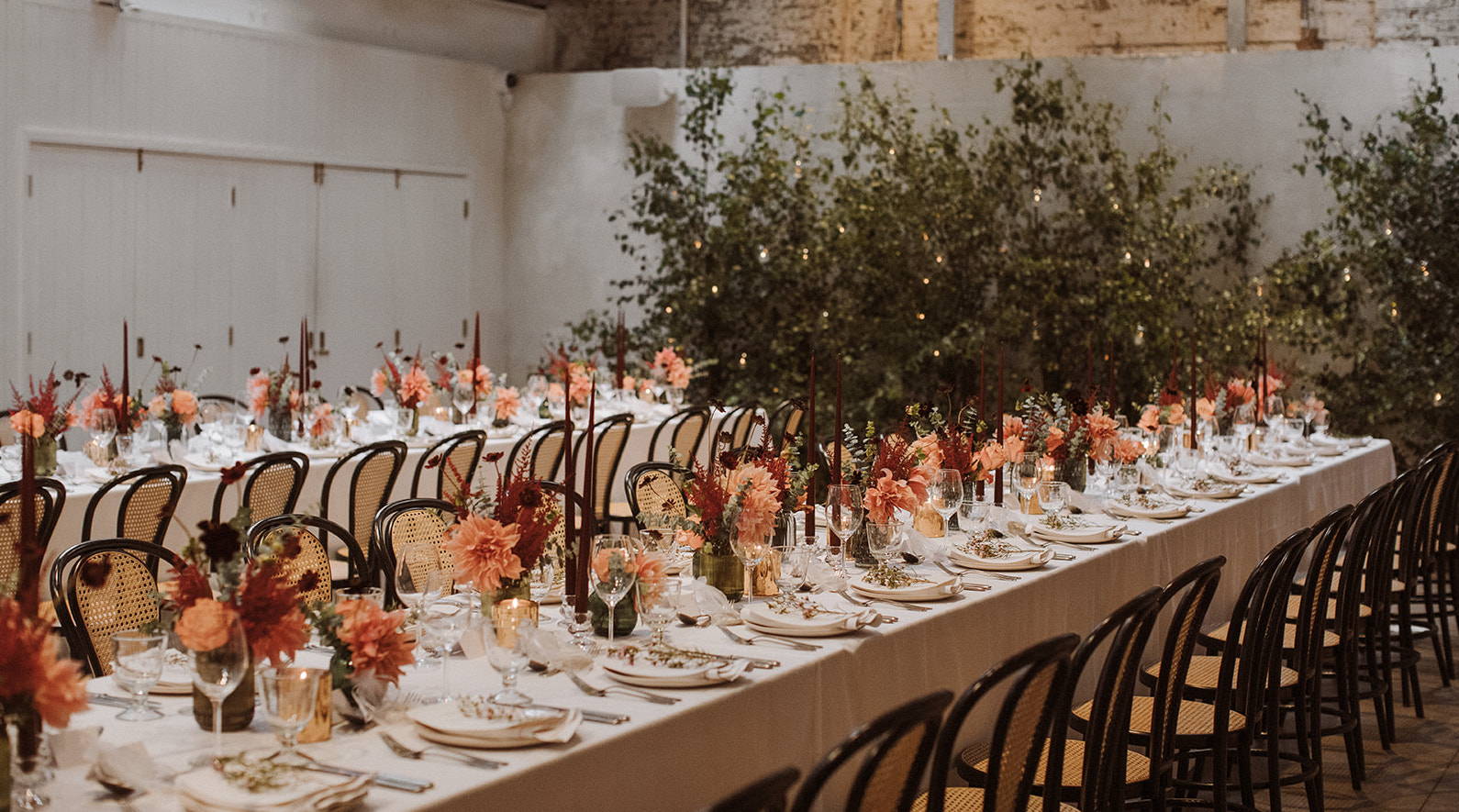 THE WEDDING EDIT
City splendour
A look inside the beautiful London wedding we created at Wild by Tart
For the wedding ceremony, we designed the

bridal bouquets, which were a classic mix of
white and green seasonal flowers.
The table was adorned with a mix of dahlias, astilbe and cosmos in warm orange and red shades, surrounded by lots
of candlelight for the perfect ambience.
We transformed the space with birch trees along the back wall to bring the outside in, creating a whimsical setting
for the dinner.
Contact our events team for a bespoke consultation on 020 7229 1174 or email events@wildatheart.com