DINNER IN THE CLOUDS
Last week we had the pleasure of working on this magical dinner at One Marylebone with the very talented Fiona Leahy and Bespoke Events. 
THE VENUE
For the stairs up to the venue, were bunches of gyposphila tumbling down to the floor from the bannister. The flowers entwined up around the hand bannister in soft clouds to create a beautiful feature to the cloakroom area, the flowers surrounded by shimmering lanterns.
For the DJ booth inside, we dressed a giant mirror ball with an asymmetric cloud of white and nude gypsophila, studded with grey roses.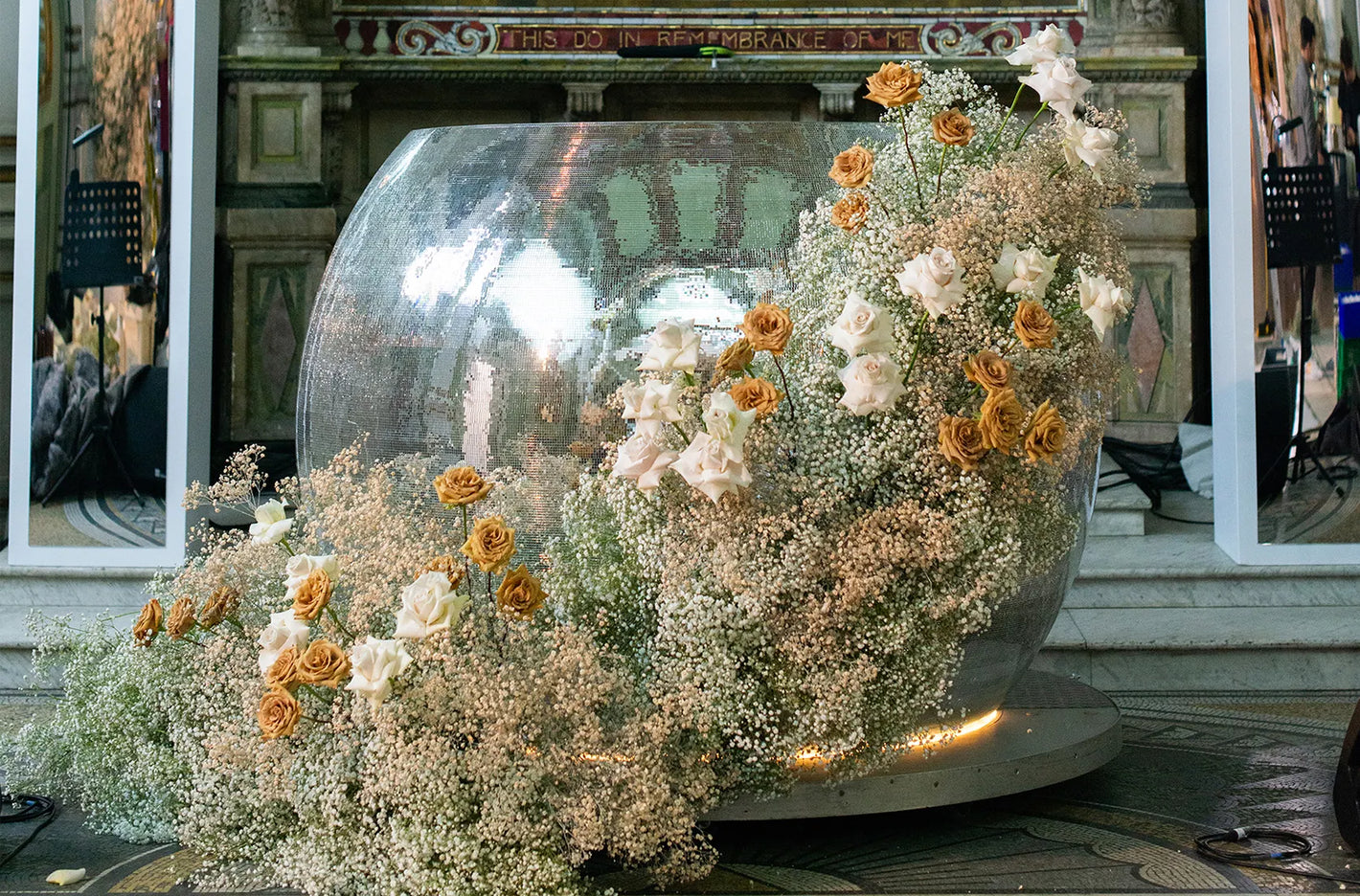 For the bar, food station and staircase inside we continued the floral theme with matching arrangements of beautiful organic cloud arrangements around One Marylebone.
THE DINNER
Hanging above the tables was a huge cloud of gypsophila that floated along the length of the tables, creating a breathtaking and ethereal display.
To complete the look, we lightly dressed the tables with dutch master-inspired floral arrangements. With more beautiful gypsophila, studded with peeled back lilac and toffee roses to create a romantic and classic tablescape.