WILD AT HEART OUT AND ABOUT
As we get excited for warmer days and wedding season, we are taking a look back at this beautiful wedding we created with Banana Split at Claridge's Hotel.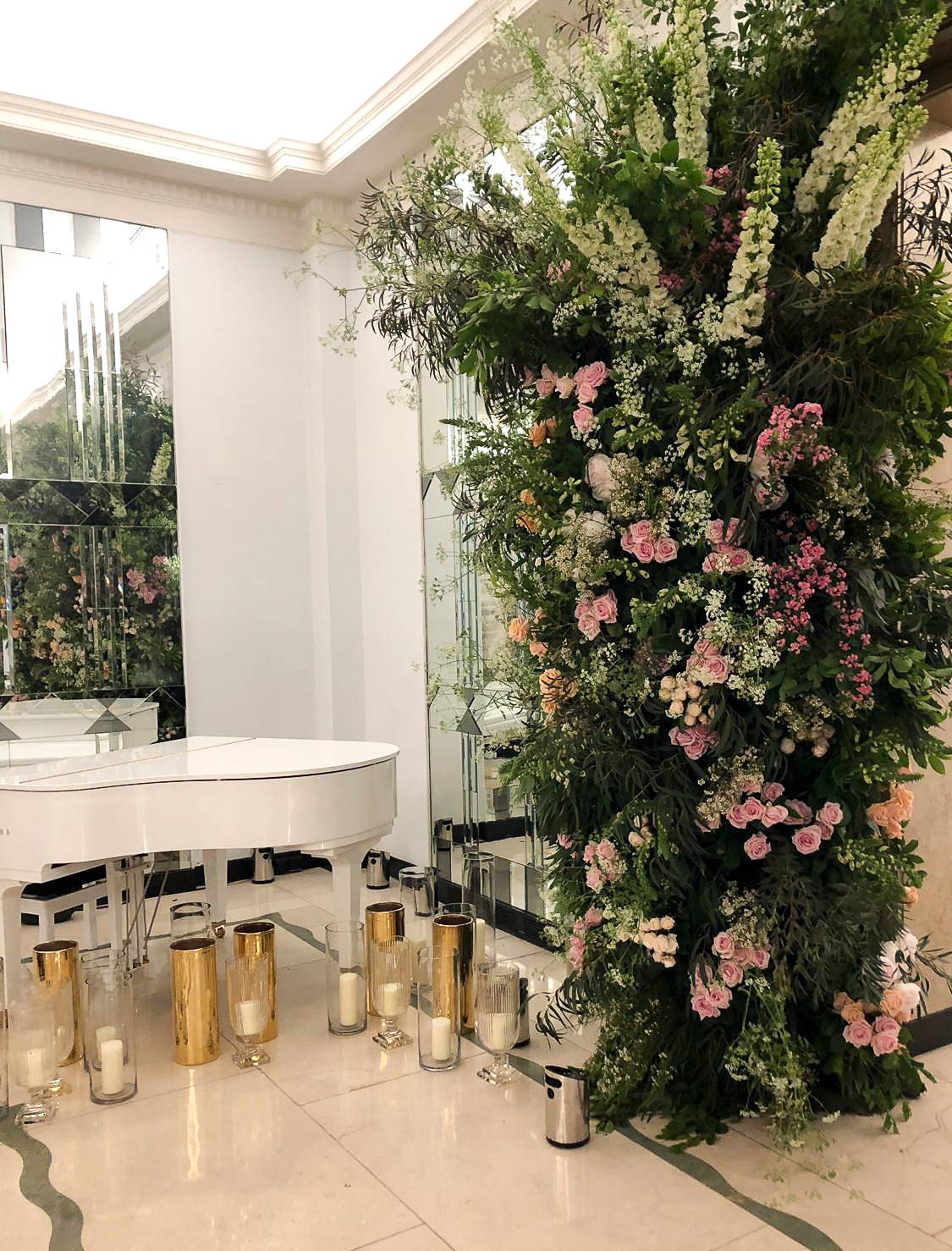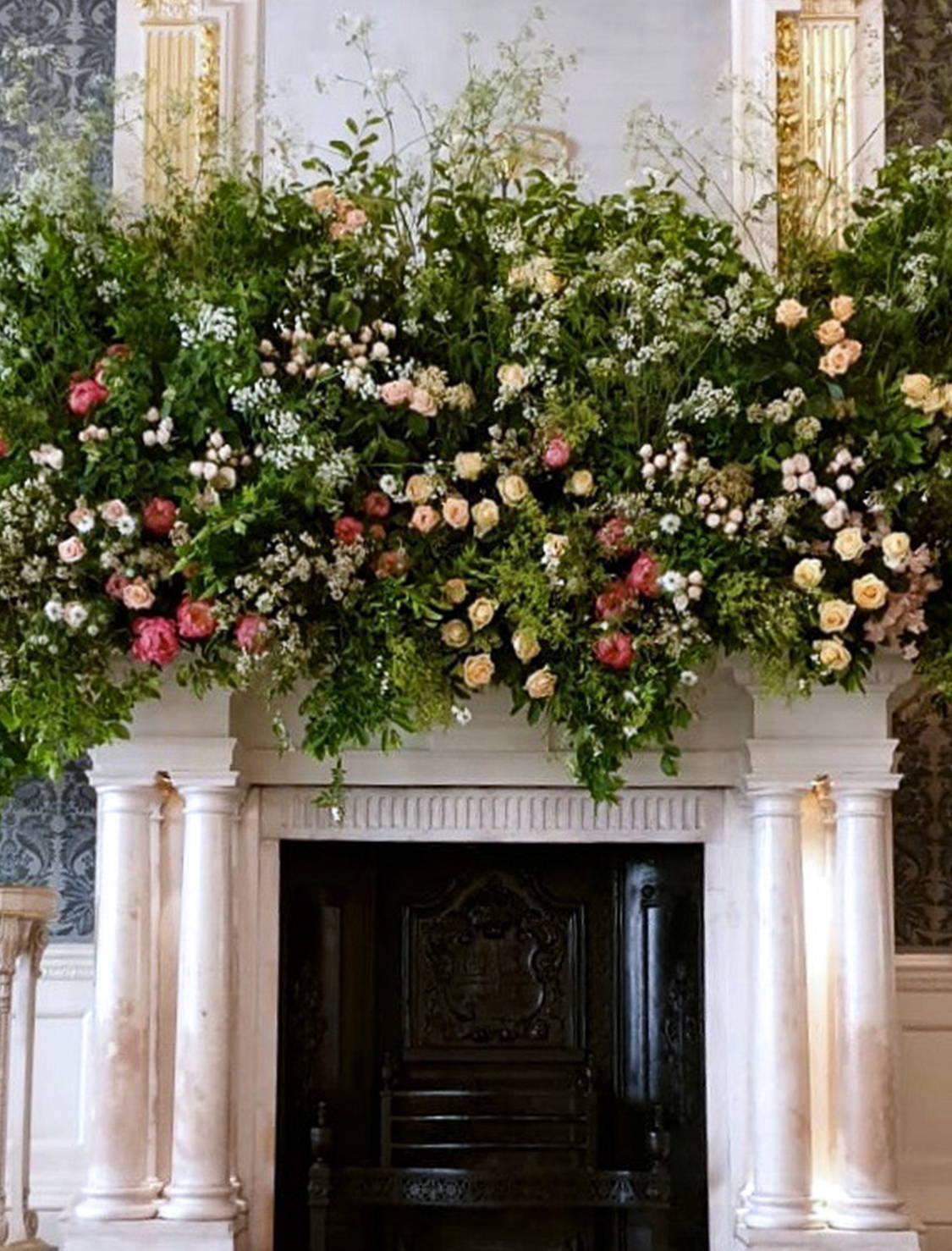 Welcoming the guests into the ballroom, we created two overgrown columns of flowers, created with masses of seasonal foliage, studded with gorgeous apricot roses, blush wax flower and coral peonies, which grew up the sides of the alcoves creating the most beautiful backdrop for the ceremony.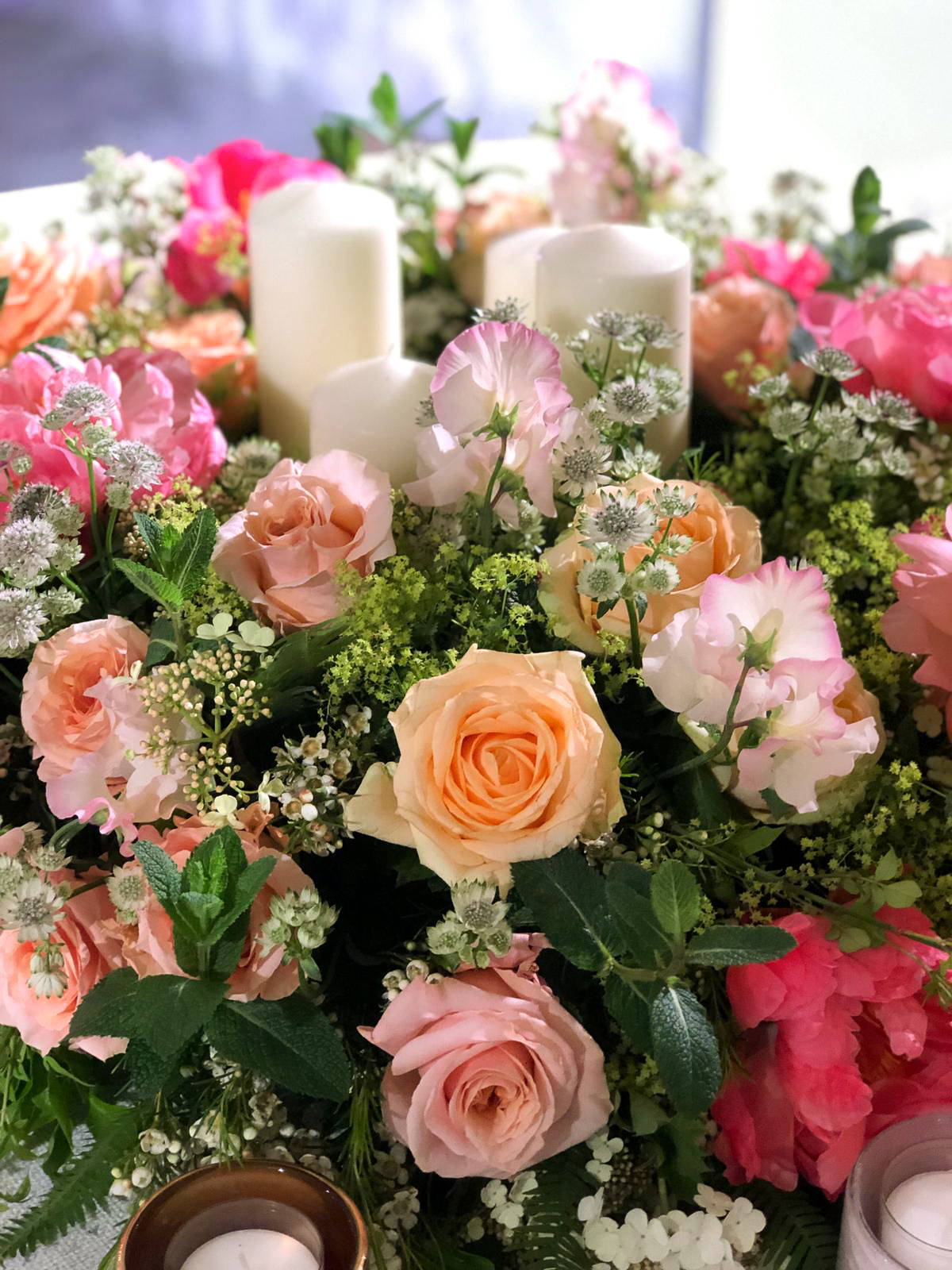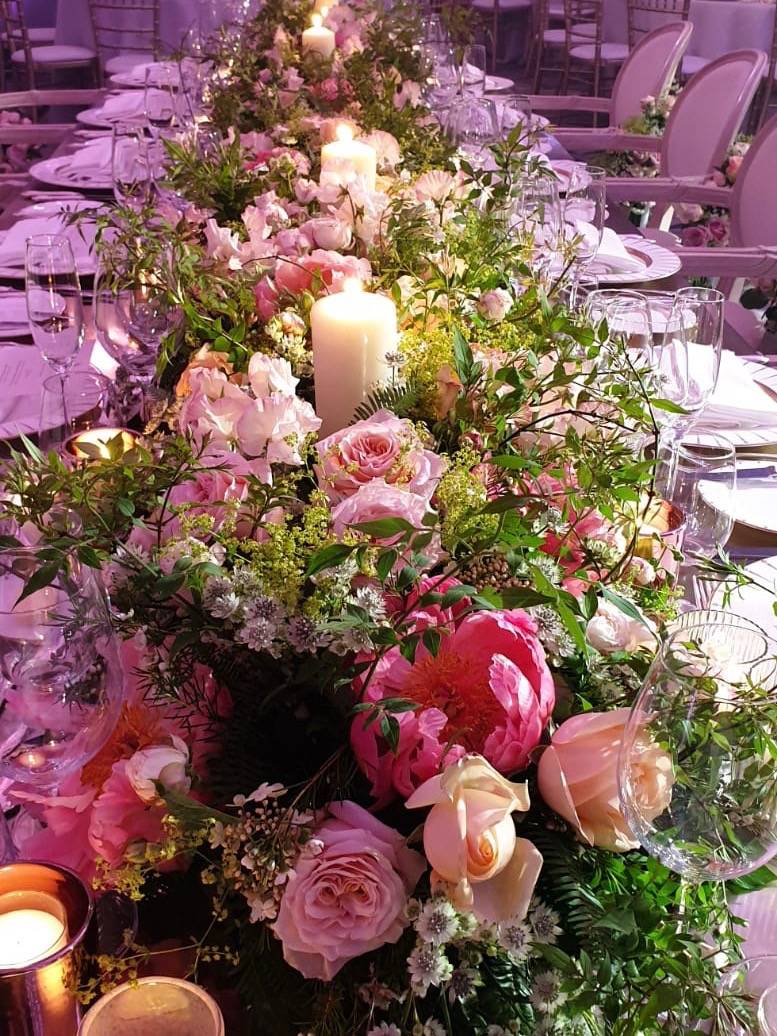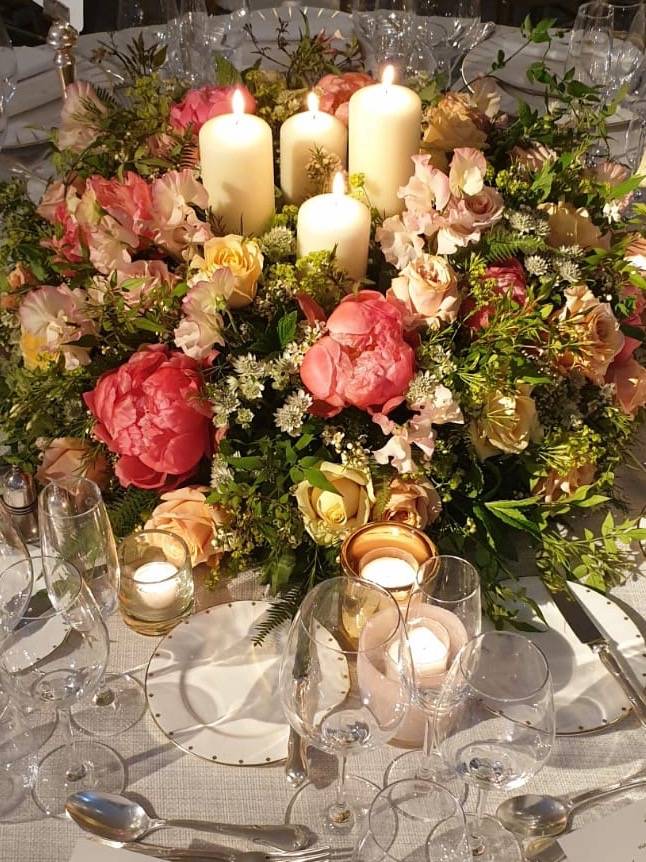 Over the mantle piece on the drawing room we created a magical tumbling display to stretch across the whole width of the mantle piece with tumbling foliage and beautiful mixed apricot flowers.
For the Wedding Breakfast, A moss covered candelabra was placed on some of the tables, within a bed of wild summer flowers, and adorned with cascades of flowers around the top of the candelabra. With other tables having a custom, moss covered mini rose arbour placed in a bed of beautiful cream, apricot and coral summer flowers, mixed with trailing jasmine and tumbling foliage.
For the head table, we created a beautiful runner of summer flowers and foliage, with collections of pillar candles in the centre to elegantly light the table throughout.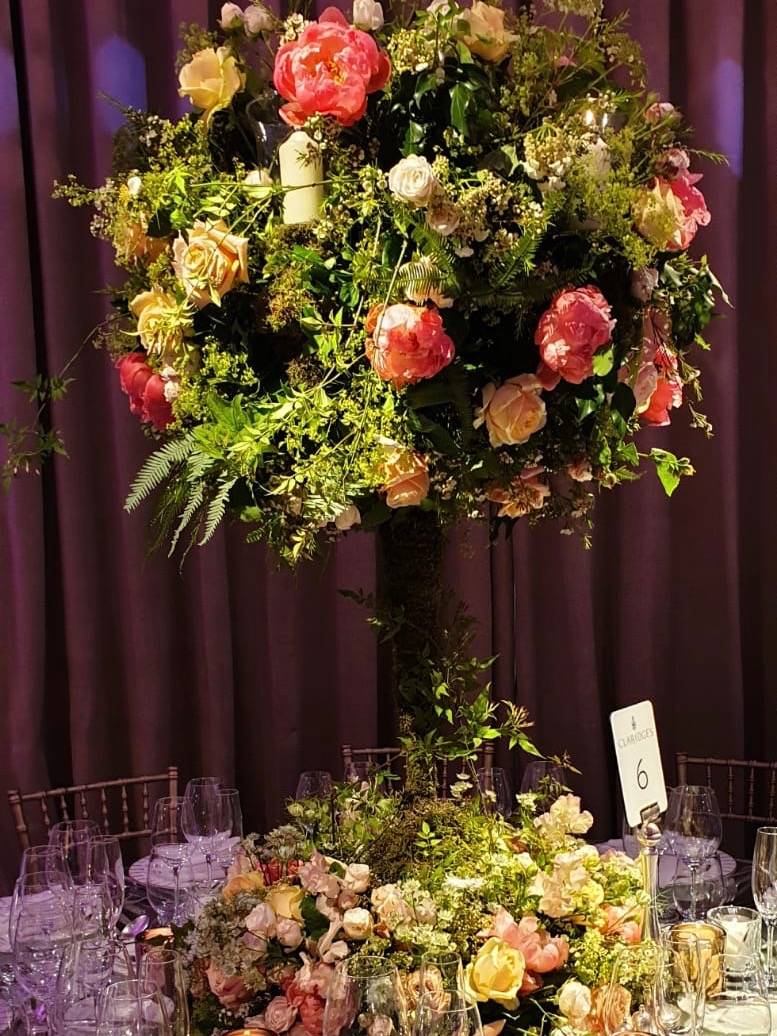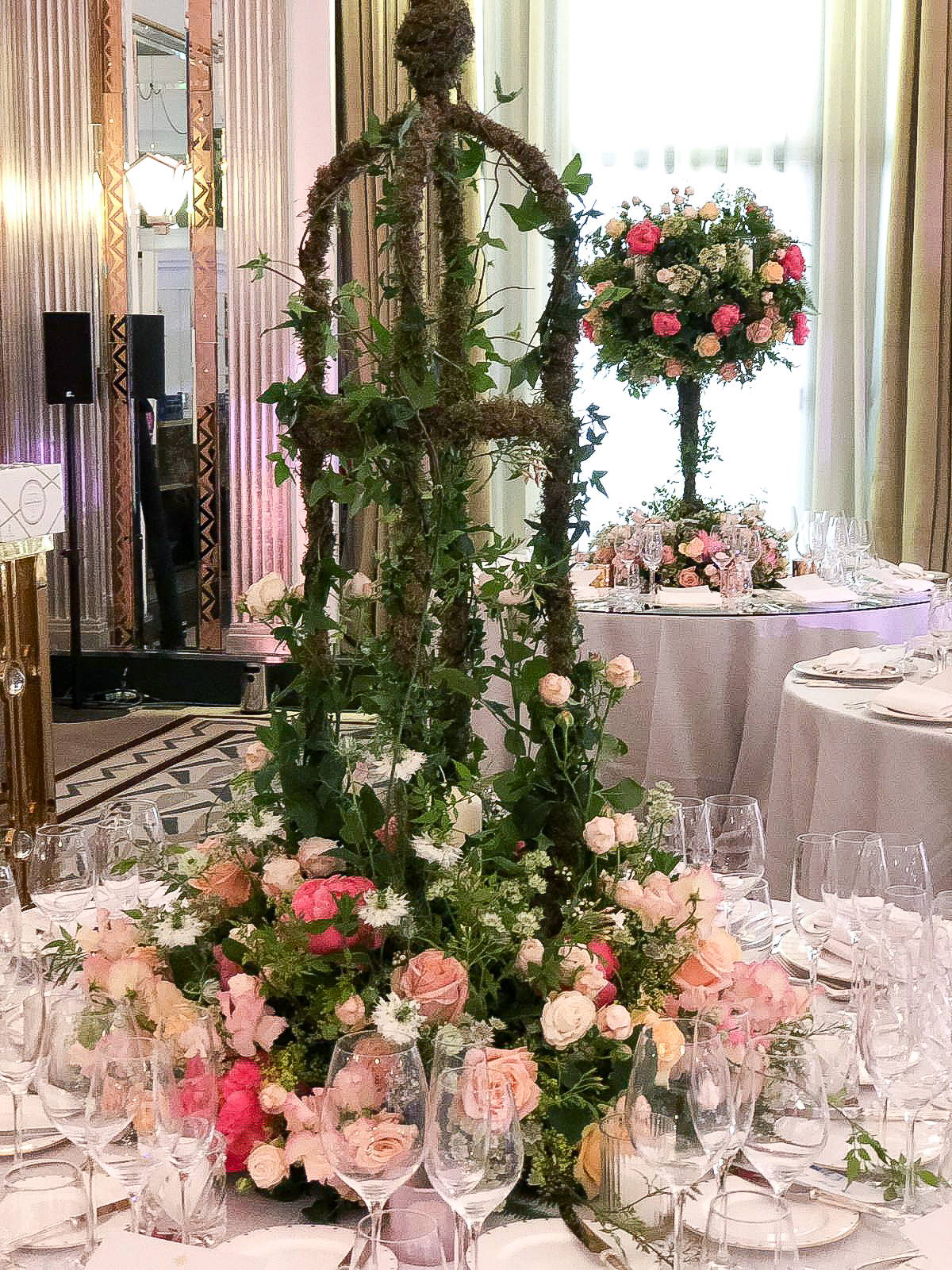 Contact our events team for a bespoke consultation on 020 7229 1174 or email events@wildatheart.com