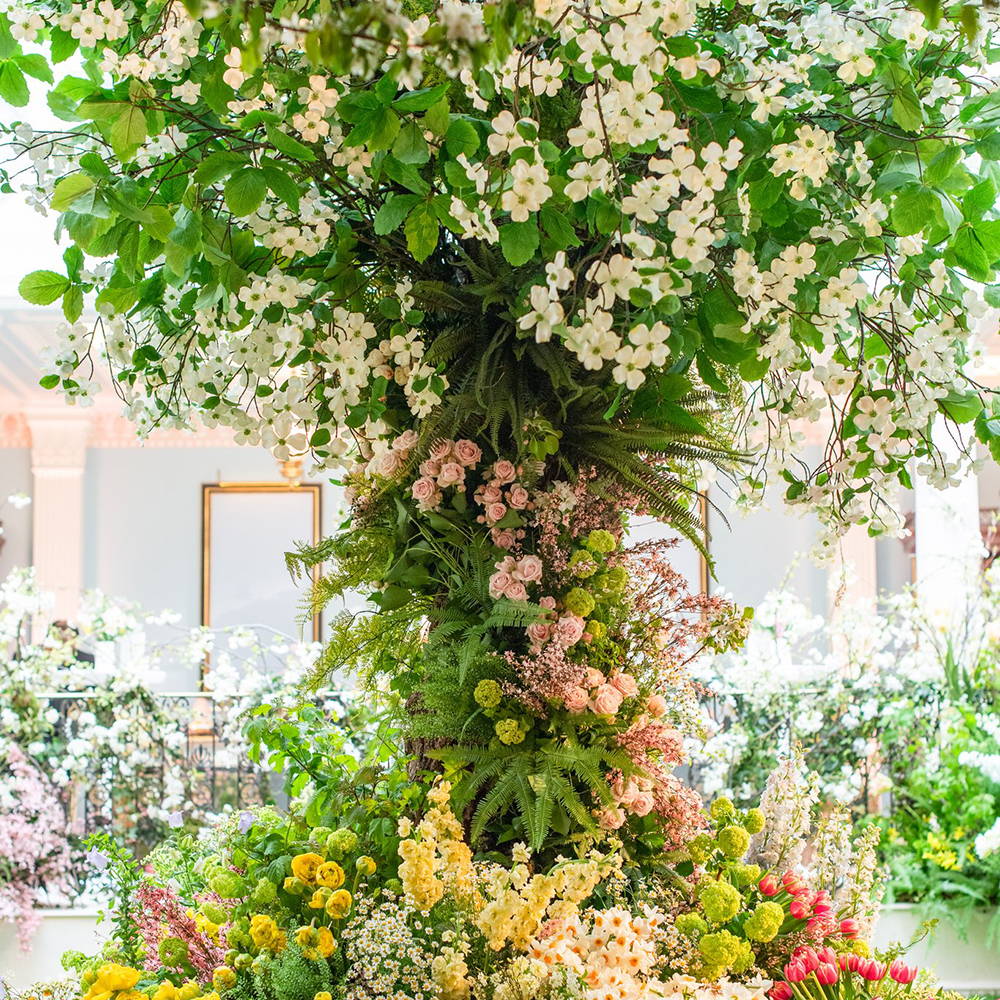 Moriarty Events & Antoinette Lettieri, The Lanesborough Hotel
Bringing the outside in for the most wonderful Easter egg hunt for children and families, we created an incredible blossoming tree in the centre of the restaurant, with wild flowers and seasonal foliage intertwining around the ceiling in a cacophonous celebration of Spring; mixing roses, tulips, delphinium, daffodils, guelder rose & wild foliage. A floral arch, adorned garden swing and fairytale-like log seats created extra magic & wonder, especially for the little guests!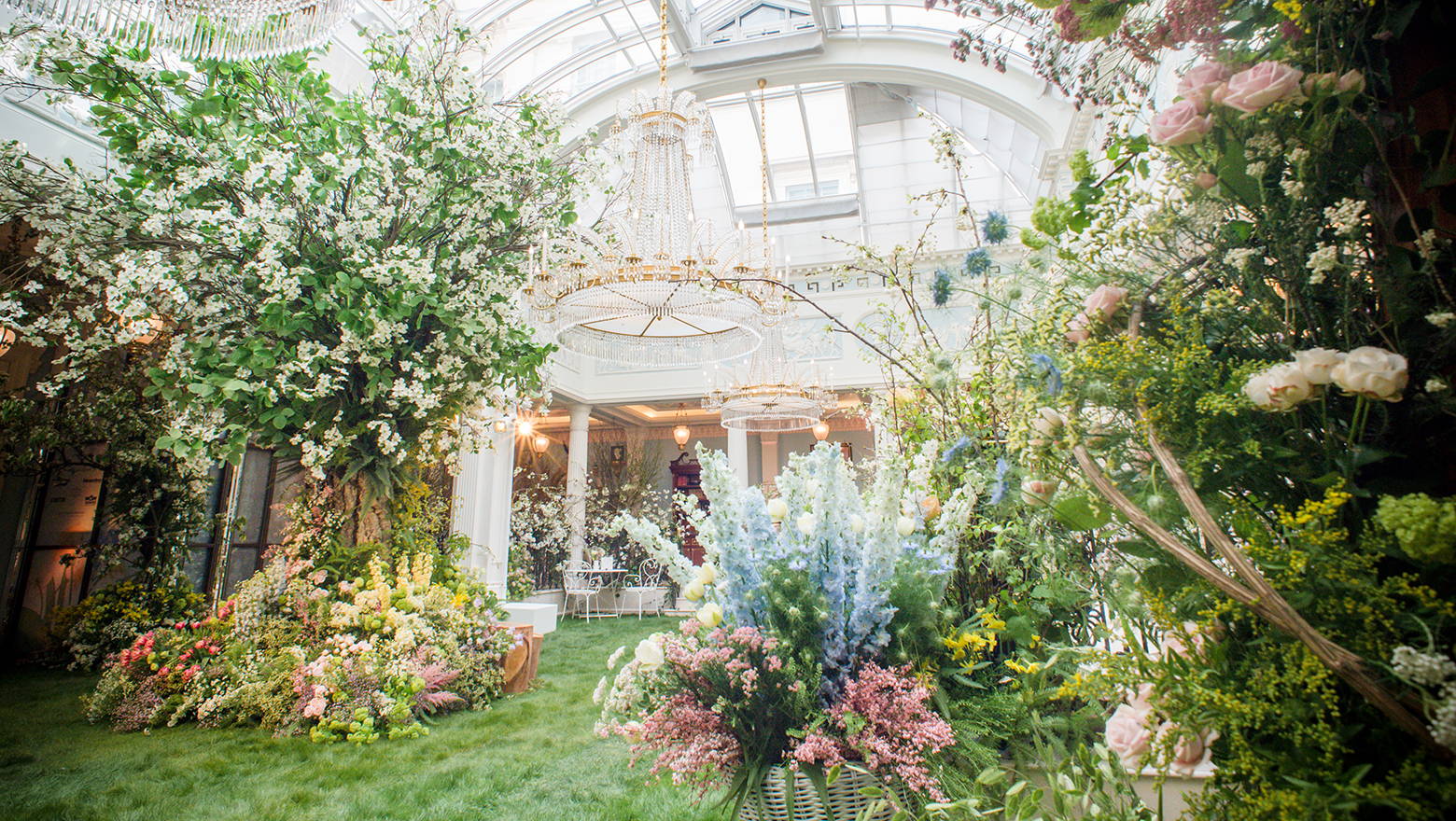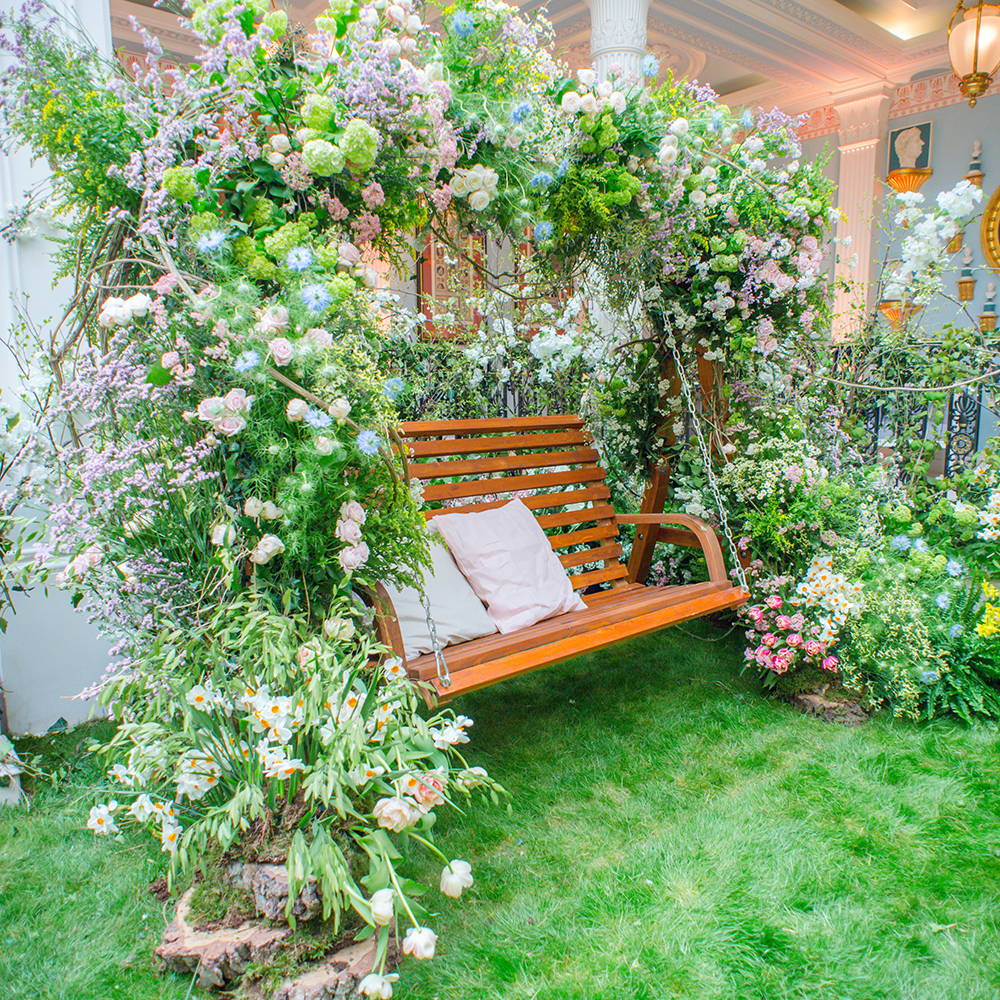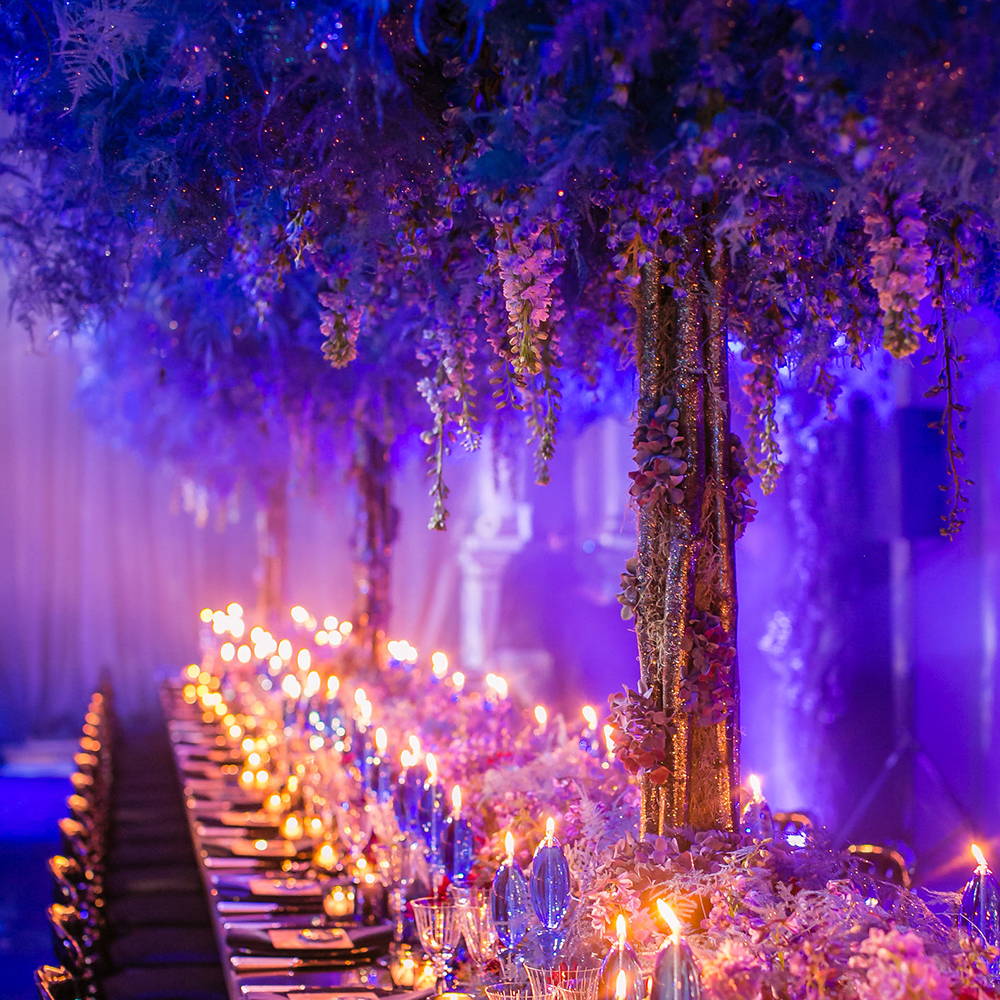 Our concept for this spectacular birthday event was of a 'Twilight Forest'. To frame their arrival, guests entered the One Marylebone, transformed into a glittering forest greeting by an ethereal blue asparagus canopy. The guests dined amongst table settings filled with wild flowers in mixed tones of magentas, purples & blues. Wild foliage created abundant texture to deliver the feel of a magical forest and an atmosphere of mystery & excitement.