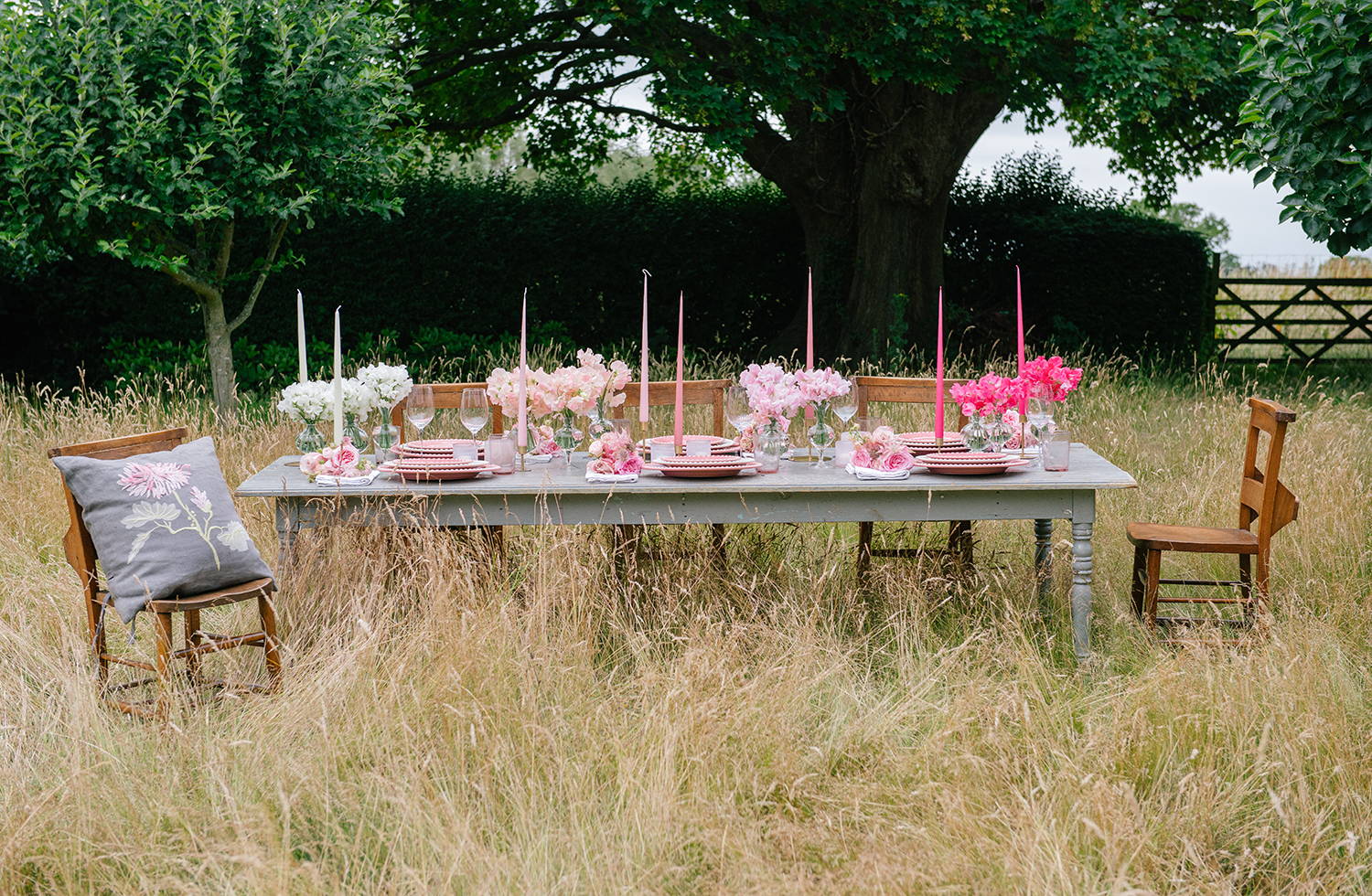 This month saw the launch of our wonderful new range of homewares, inspired by seasonal dining at home with friends and family, which is so precious to many of us this year more than ever.
We have curated a selection of homewares including a variety of tapered candles &bud vases, naturally hand-dyed linens, place mats made from natural fibres and an exquisite selection of Maison Margaux ceramics.
Simply choose your theme and number of guests, and we will send a complete tablescape to your door with (of course!) fresh seasonal flowers to match. The inspiration behind our theme choices was a variety of summer settings, with a spirit of fun and conviviality.
This inspiration led us to design options as varied as Lisbon Blue, with its Mediterranean feel: Romantic Pink with it's feminine flourishes, and Summer Fiesta with its spirit of exuberance and fun.
Take a look at some of our favourite images from a recent shoot and do tell us which ones you like the most- we always love to hear your favourites!