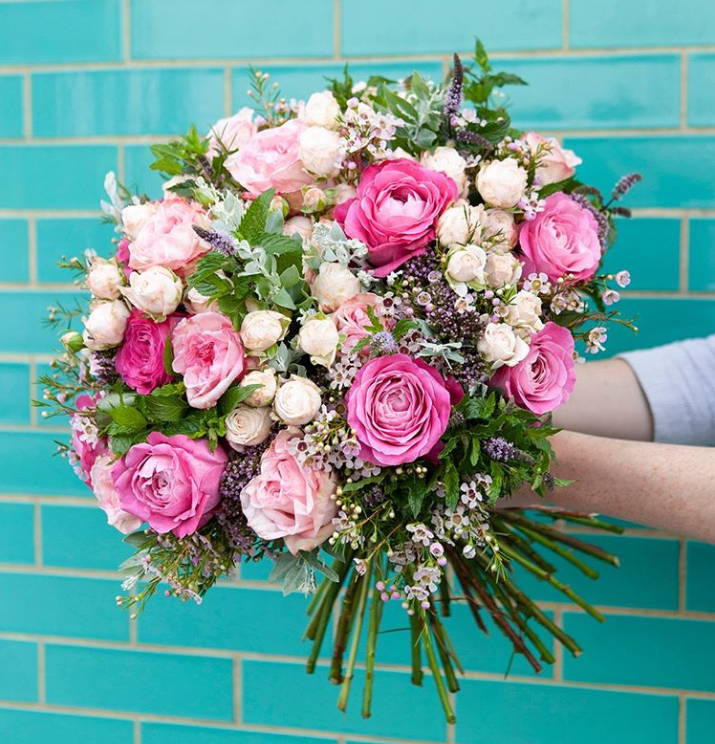 This bouquet works twice as hard to show love- it's a gift both for the recipient and for the Future Dreams Breast Cancer Charity who will receive 25% of the proceeds from each bouquet sold. This will support them in their vital work with those facing breast cancer and their families.
The perfect combination of O'hara roses, lavender and seasonal herbs, this sweet scented bouquet makes for the perfect gift for a loved one.
Please call 020 7727 3095 to order the Future Dreams Bouquet.
Sizes available:
Small (approx 20cm) £75.00
Medium (approx 25cm) £105.00
Large (approx 30cm) £135.00
Deluxe (approx 35cm) £185.00