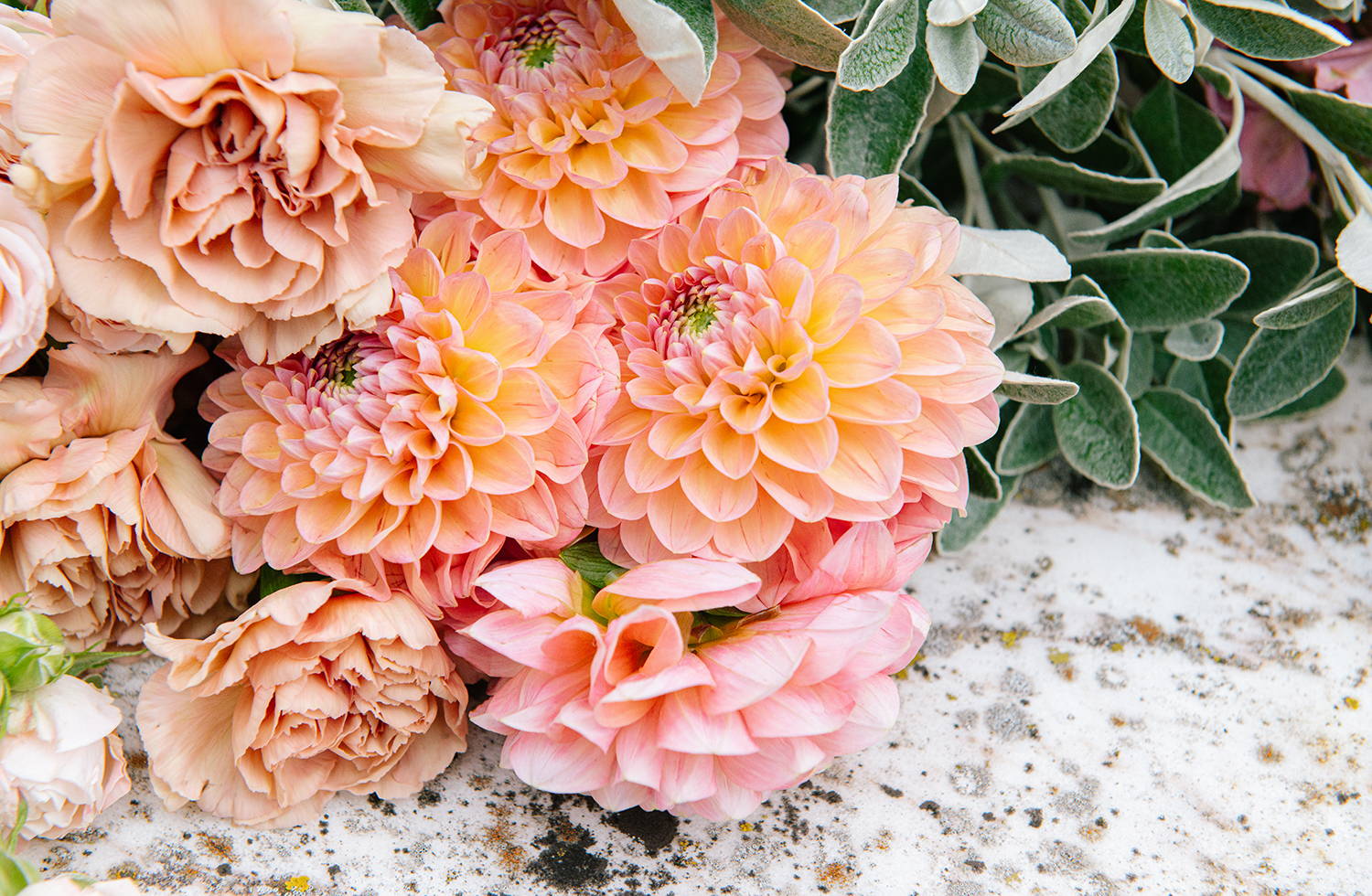 Every year across England, from late summer to mid-autumn, glorious dahlias bloom in nurseries and gardens wherever there is fertile, well-drained soil and plenty of sunlight. But the dahlia, and its multitude of fascinating varieties, is not native to England or even Europe.
The dahlia is a close relative of the sunflower and the daisy, which flourish in warm climates. They were first reported by Spanish writers as flowering in Mexico in the 16th century, and were used by the Aztecs to treat many illnesses. Their long, hollow stems were even used as water pipes giving them the moniker of 'water cane' or 'water flower'.
In the early 1800's Dahlia seeds were brought from Mexico to Kew Gardens, and began to be studied eagerly by botanists fascinated by their brightly coloured hues and water-conserving abilities. Many phases of hybridization took place in order to create a species that would flourish (with proper attention and care) in an English summer.
Colours available range from black and deep red to warm orange and pale pink, but never blue. We also (as always!) enjoy their charming variety names such as the rounded 'Pompon' dahlia, the burgundy 'Fox Flower' dahlia and the fluffy pink 'Wizz of Oz' dahlia.
We have a whole collection of dahlia-themed bouquets available this season, and can offer single stem on request.
Email flowers@wildatheart.com or send us a DM on Instagram @wildathearthq for more info!
Indulge in some of our favourite dahlia pics taken at our stores and studios below…