The Language Of Dahlias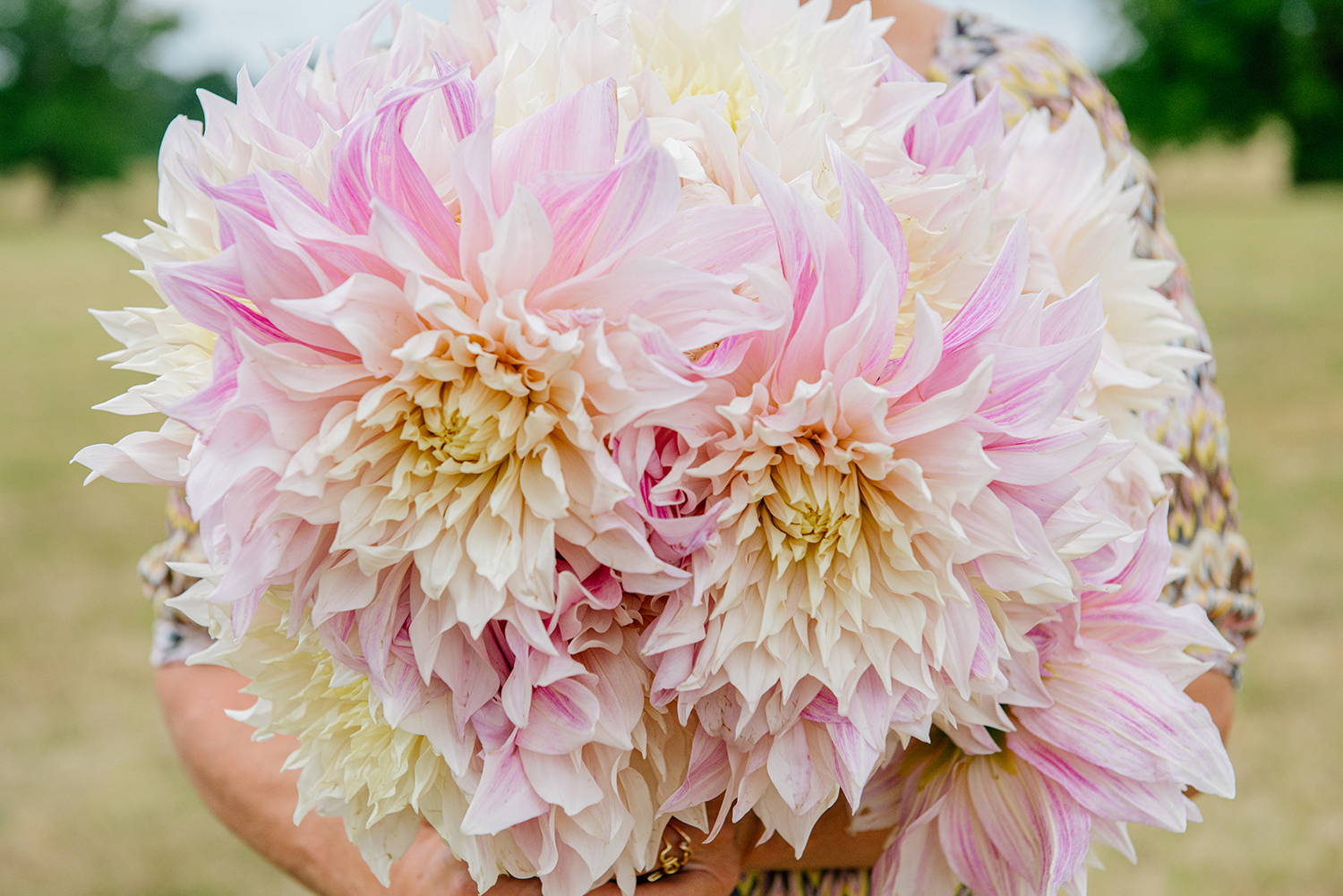 THE LANGUAGE OF DAHLIAS

The rich history of Dahlias...
Dahlias season delights our florists thanks to their vast array of varieties that bring a texture, colour and scale to late summer bouquets.
This special flower also has a rich heritage and some interesting tales to tell.
The Spanish entrenched in Mexico had a monopoly on a particular dye found in the Mexican carmine grana insect. Sought after for producing an intense red dye, they were coveted by Europeans for use in their tapestries and fabrics.
Tired of relying on the Spanish to import them, the French minister to Mexico decided to smuggle the Carmine Grana insects to France. However when the shipment arrived in France, the insects had died but the dahlia tubers survived. The bribed smugglers had purposely chosen to encase the insects in Dahlia tubers opposed to Cactus leaves. With nothing to chew on during the journey they died leaving only the dahlia tubers left.
Turning the disaster into an opportunity, the French Minister gifted these Dahlia tubers to Empress Josephine. She had a life-long love of flowers from a young age and grew an extensive array of plants and flowers. Under her expertise, these dahlia tubers thrived and bloomed prolifically. They soon became the envy of everyone. But she guarded these dahlia plants, wanting them to be exclusively hers.
However, a Polish Count who was visiting her home bribed a lady in waiting and one of the gardeners to dig up over 100 dahlia plants and took them with him. So angry at this thievery and at the loss of her exclusivity to these sought-after dahlias, Empress Josephine made an order for all the remaining dahlia tubers to be dug up and ground into mulch.
Collecting admirers from all over world, today there are now 20,000 different varieties. With every one being a descendant from the original species Dahlia Rosea.