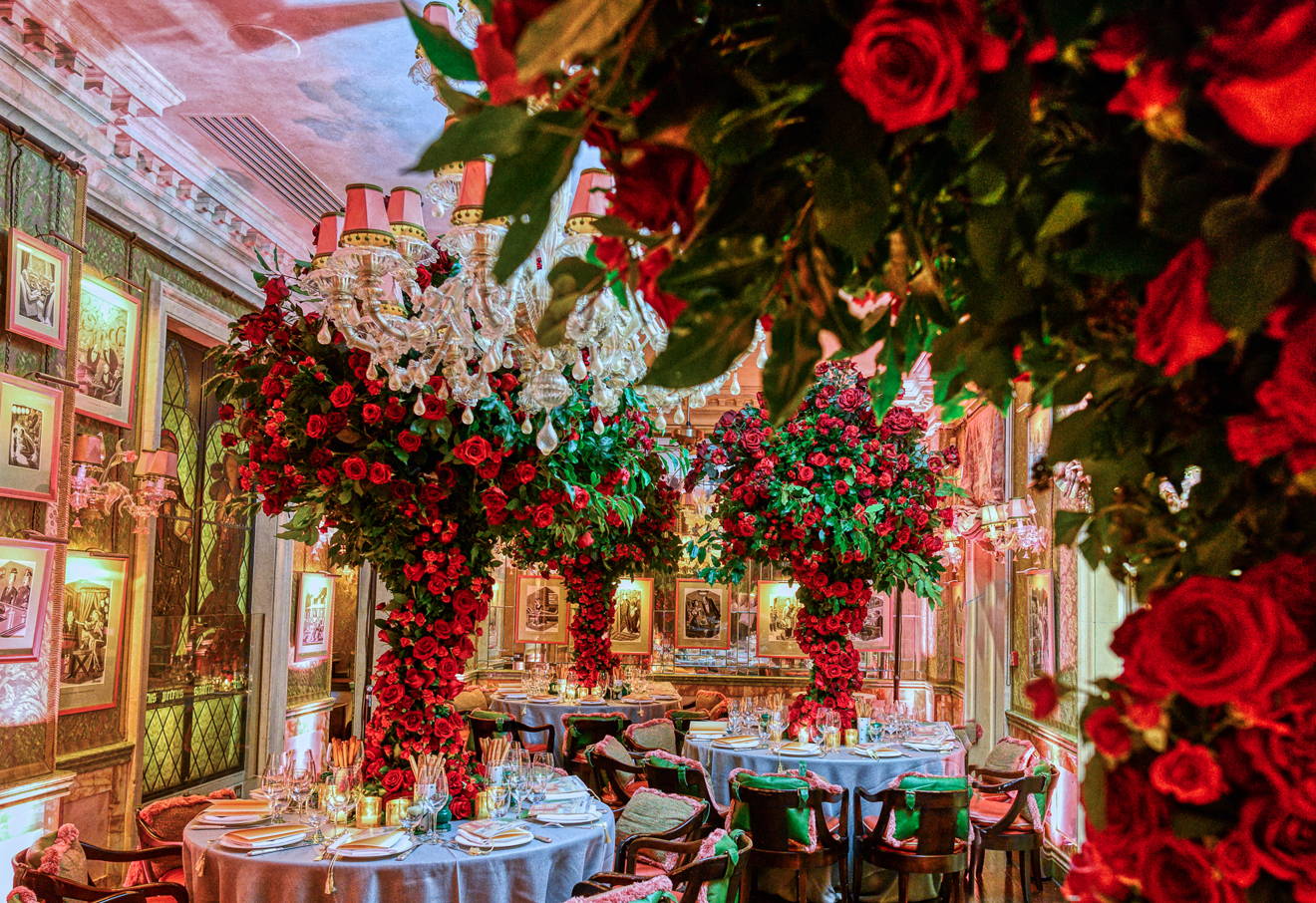 This January we were given an exciting project: in partnership with long-time friends and collaborators Banana Split we transformed the interior of the legendary Harry's Bar, Mayfair, for a spectacular 60th birthday.
Our brief: to create an impressive, decadent floral display which spoke to a mood of celebration, masculinity and luxury.
In the centre of four round tables we created our statement displays, wrapping towering, curved stands of berried ivy around central stands which at a great height cascaded with rich red flowers.
Asparagus fern and tumbling Amaranthus intertwined with a cornucopia of red tone flowers ranging from deep merlot hydrangea, burgundy parrot tulips, black baccara and black magic roses, rich red matilda, wanted and red eagle roses, bright red tumbling tulips, red piano roses and pale red pom pom ranunculi.
The base of the stands were tightly dressed, and surrounded by golden tea lights, to create an intimacy which pleasantly contrasted with the grandeur above.
The combined effect of the four tables dressed with these statement canopy table centres left guests delighted as they entered an already beautiful room transformed into a heady and fragrant wonderland.
This was truly a night to remember!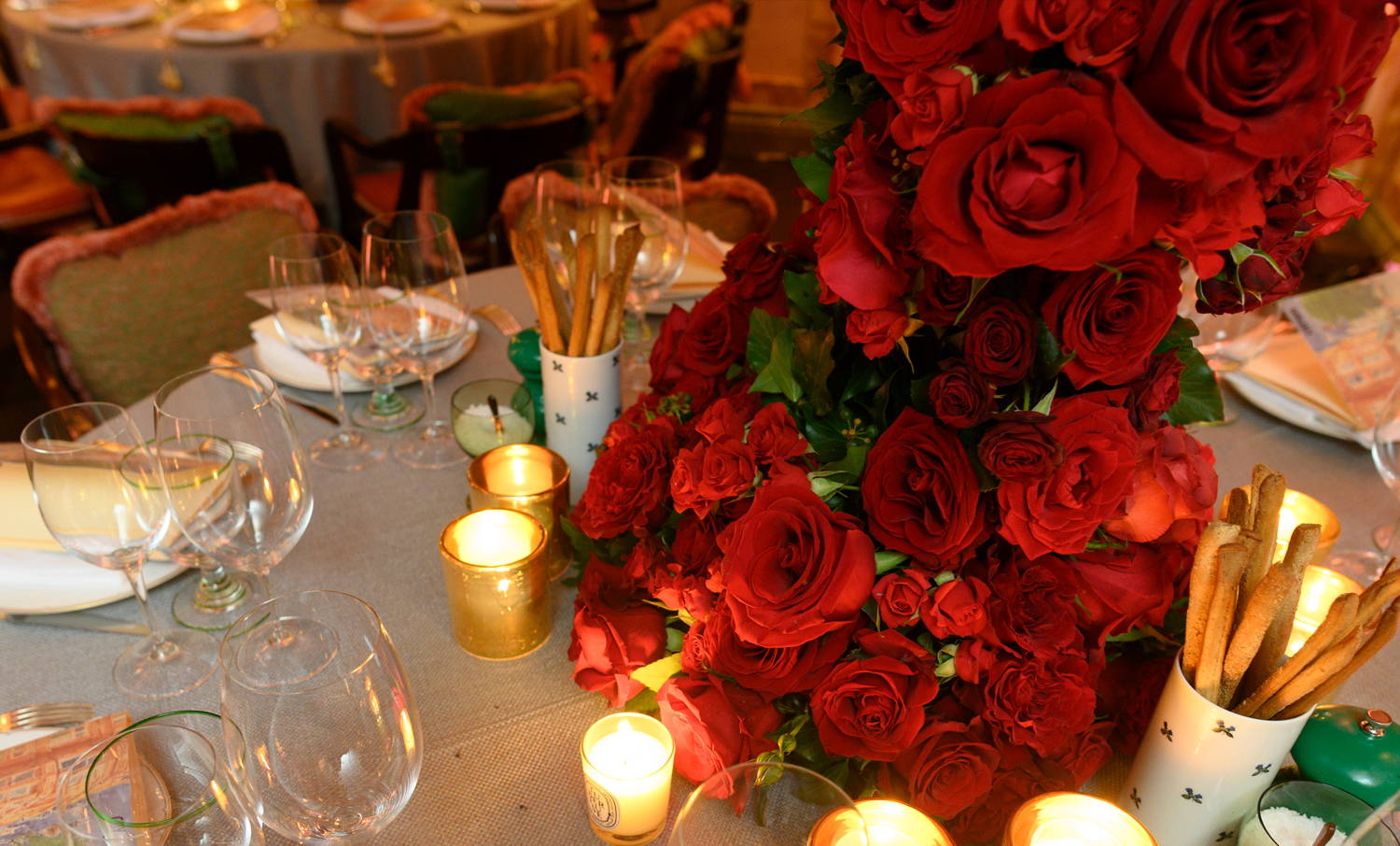 Intimate table settings of red roses and golden tea lights contrasted with the grandeur above...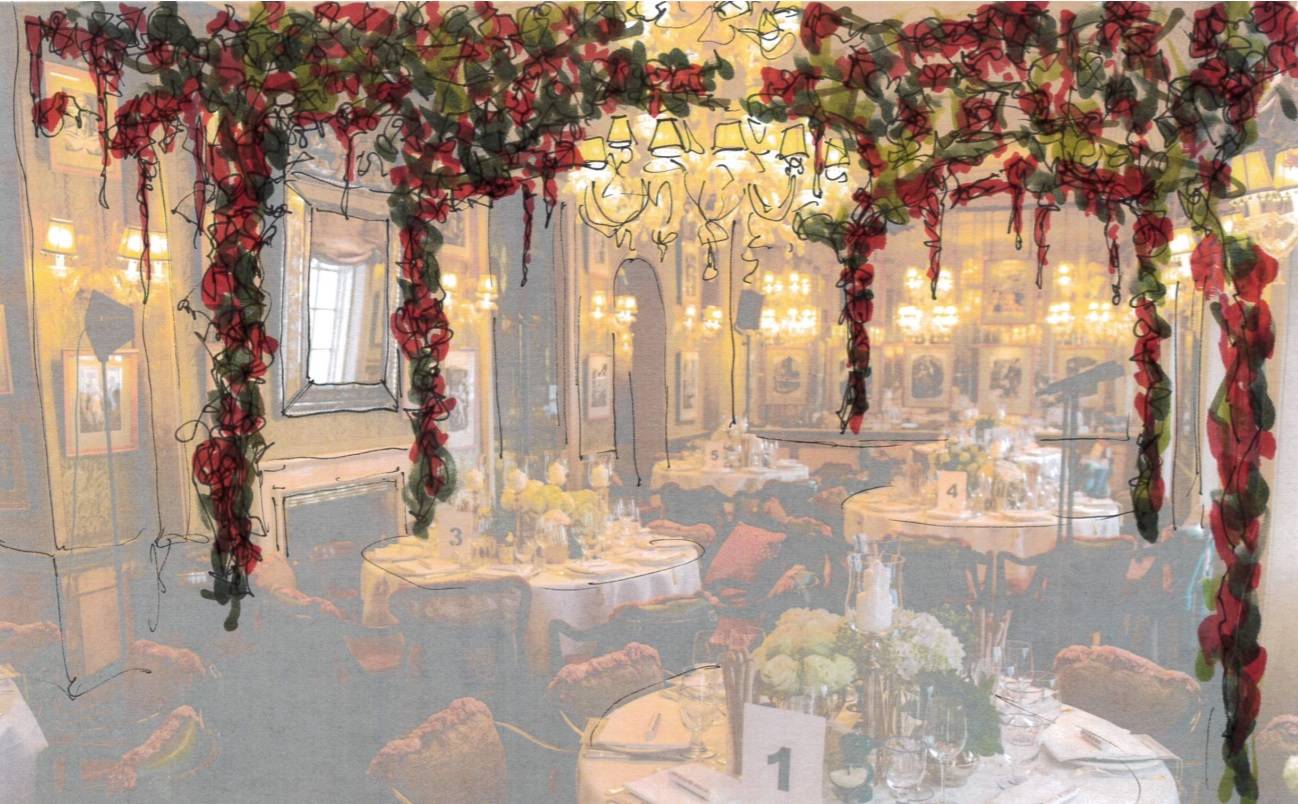 An Inspirational proposal...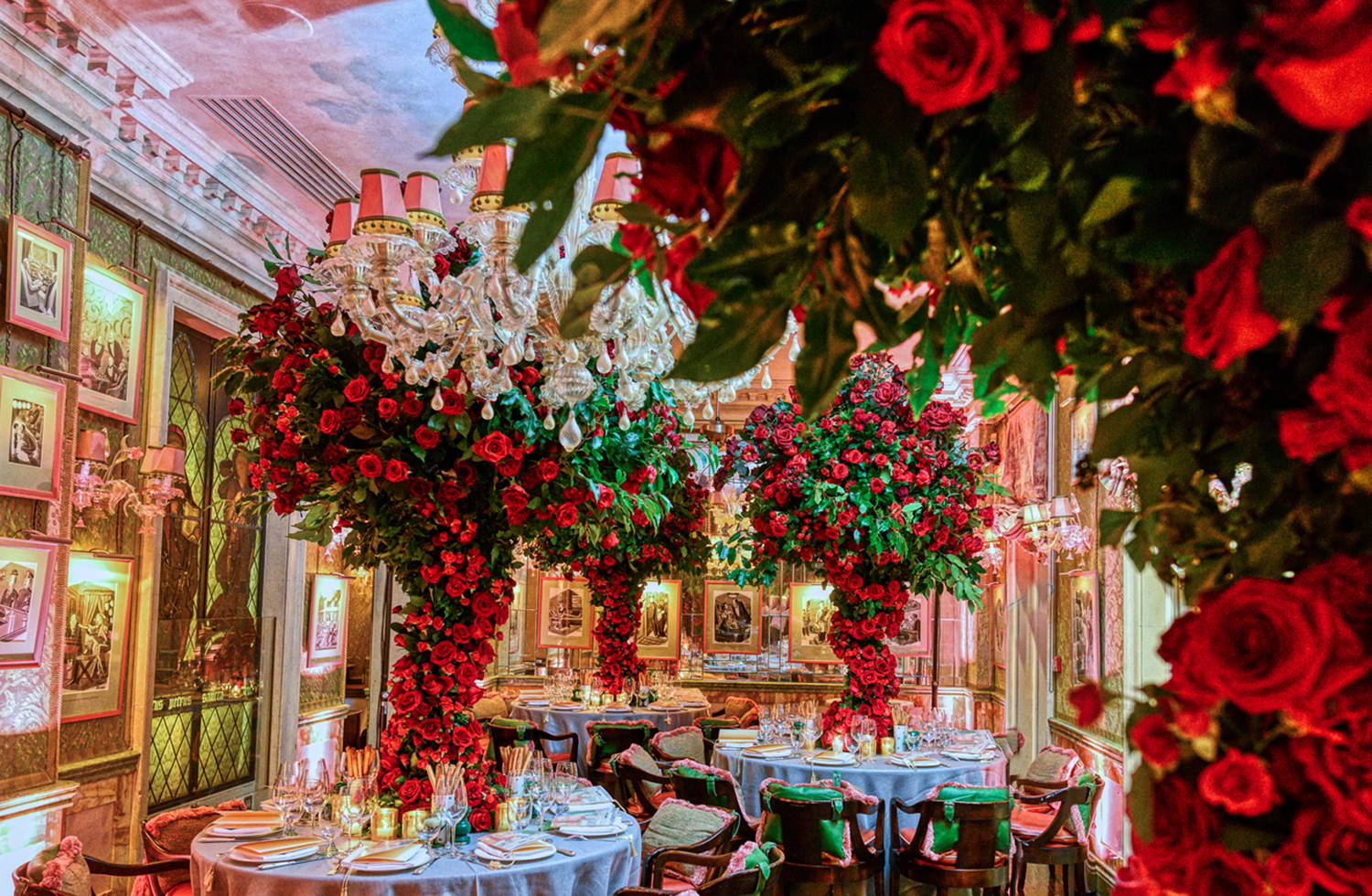 Becomes reality!
f you have an event coming up and would like a bespoke proposal, do get in touch with our dedicated events team at events@wildatheart.com