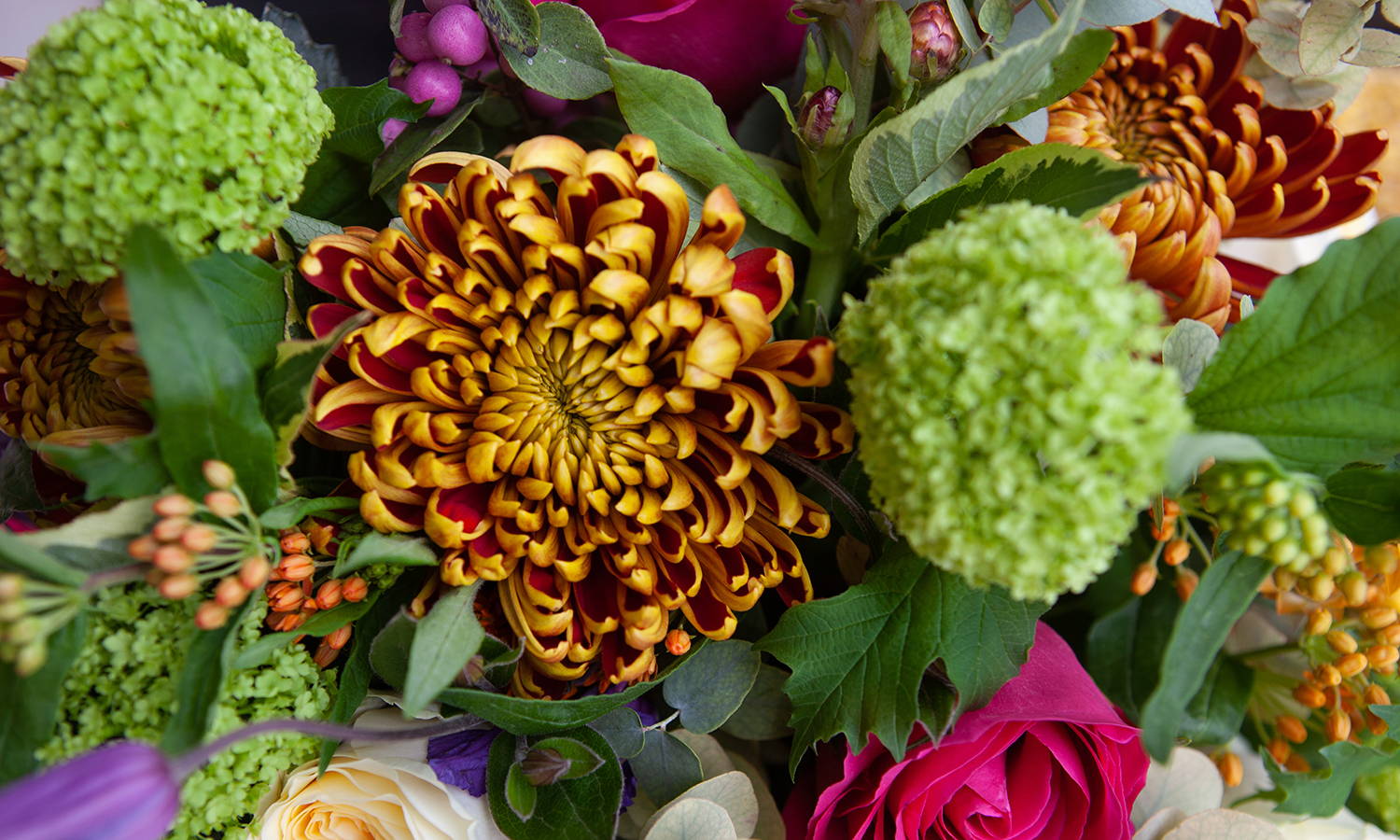 Golden Yellow Chrysanthemum featured in our English Country Bouquet
Chrysanthemum are the signature flower of the month of November in much of Western Europe, and traditionally given as a birthday gift to November babies. Known as 'short-day' plants, chrystanthemum (or sometimes, adorably, 'mums') are planted in late spring with flowering triggered by the first frost of late September. They thrive well in short bursts of daylight and warm, well-drained soils.
Chrysanthemum were first cultivated as a herb by the Chinese as early as the 15th century BC. They have a special significance in Chinese art & literature and are known as one of the 'Four Gentleman' alongside the plum blossom, the orchid and the bamboo, prized for their refined beauty.
In Western culture, the chrystanthemum's varied & vibrant hues became particularly popular in Victorian England. The Chinese breed of chrysanthemum stood for cheerfulness, whereas the red chrysanthemum stood for love. The yellow chrysanthemum stood for unrequited love!
Many of our Autumn Garden collection of bouquets feature the wonderful chrysanthemum, noticeable by their rich colour and long-toothed leaflets. You will find among them rich red, golden yellow, fiery orange and deep purple varieties. They are also available to shop single stem at our Single Variety collection.
Take a look at some of our favourite image's of this pretty autumnal flower below...