The Platinum Jubilee Collection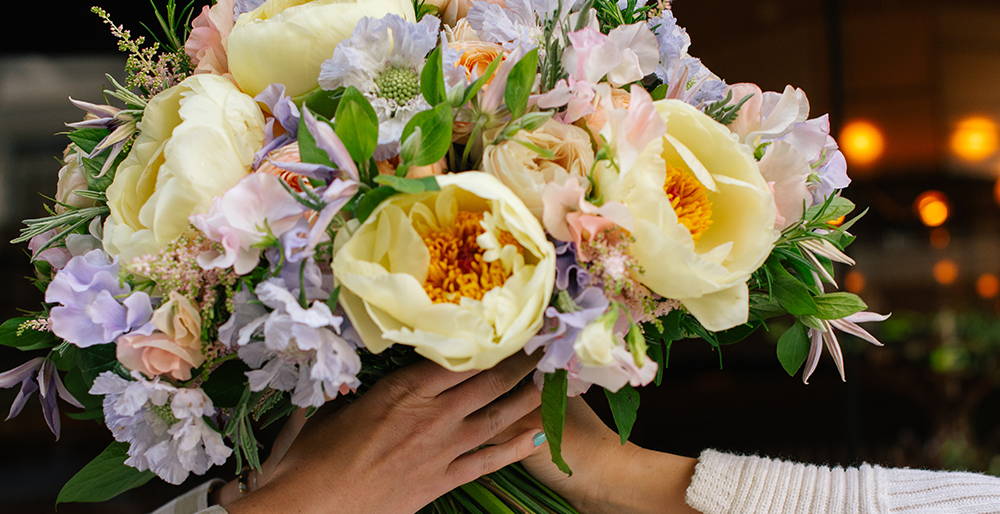 The Platinum Jubilee
A royal celebration
To celebrate 70 years of Queen Elizabeth's reign we are talking all things royal this month!
In preparation for the Platinum Jubilee, we are so excited to introduce our Limited Edition Jubilee Collection.


The platinum jubilee bouquet
To create this quintessential bouquet, our florists have taken inspirationfrom the Queen's colourful wardrobe, using lemon yellowpeonies, soft peach roses and lilac clematis.
Hosting a Jubilee lunch or
garden party?
Our limited editionJubilee Jam Jars are the perfect table addition, using thesame pretty pastel flowers as our Jubilee bouquet.
Available in sets of 3, 6, 9 or 12 glass jars.
Our fabulous landscaping team have also been working on a very exciting project at Bicester Village.

To continue the royal theme, we have created a very special English Country Garden, inspired by the Queen's Jubilee in the middle of Bicester Village.
To create the garden, we used a fabulous mix of clematis, roses, birch trees, blossom tree jasmine, ranunculus, guelder rose, hydrangea and rhubarb.




Queen Elizabeth's Floral Favourites
The Queen's wedding bouquet was certainly one to remember. Having lost her first bouquet during the day, another one had to be created and now continues the tradition that every British royal bride has two bridal bouquets on her wedding day! Why have one, when you can have two! Queen Elizabeth's wedding bouquet was a free flowing arrangement of three types of beautifully British orchids to symbolise love, strength and beauty.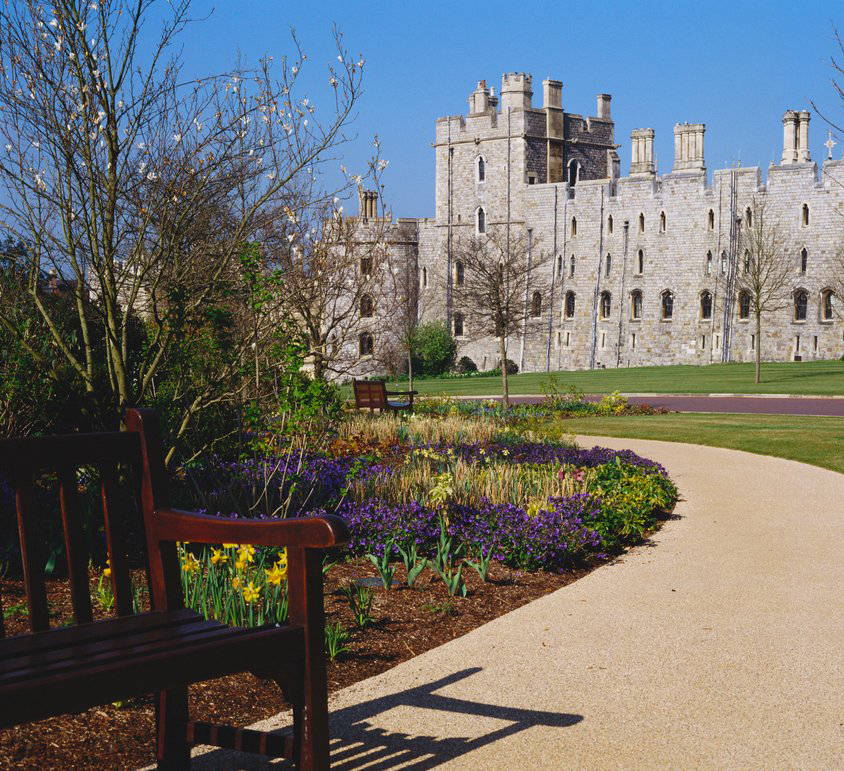 Jubilee Garden at Windsor Castle
Established in 2002 to celebrate the Golden Jubille and created by Chelsea Flower Show gold medialist, Tom Stuart-Smith. The Jubilee Gardens at Windsor castle cover 2 acres around the estate, featuring rambling white roses, shrubs and blossom trees.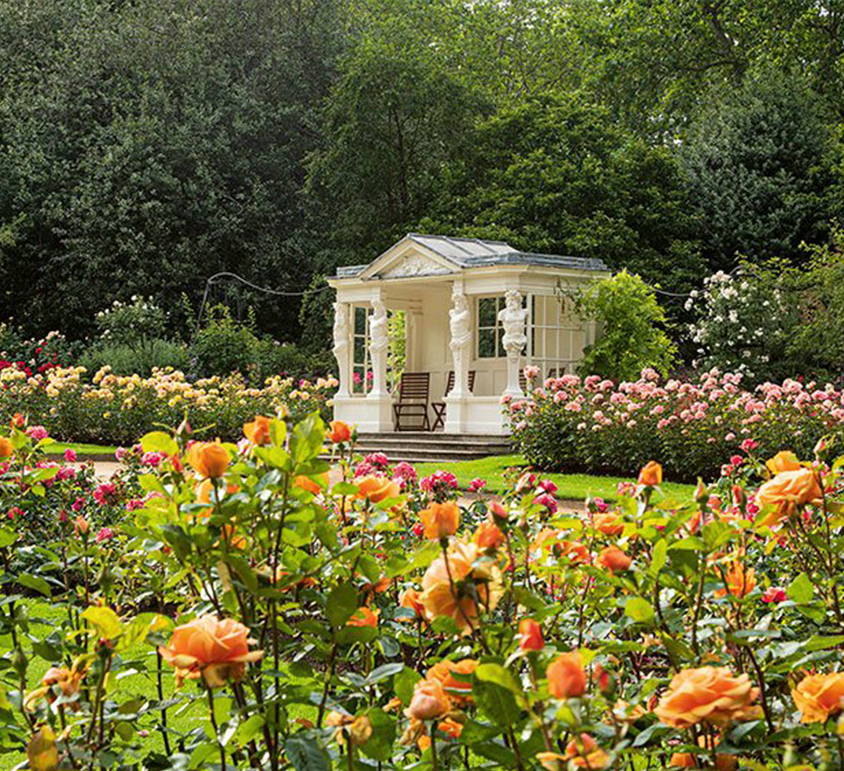 The Queen's Private Garden, Buckingham Palace
The largest private garden in London and used for over 200 years by the royal family for celebratory event and garden parties. Designed in 1825, the garden has undergone many changes over the years and today features a wildflower meadow, rose garden and wisteria covered summer house.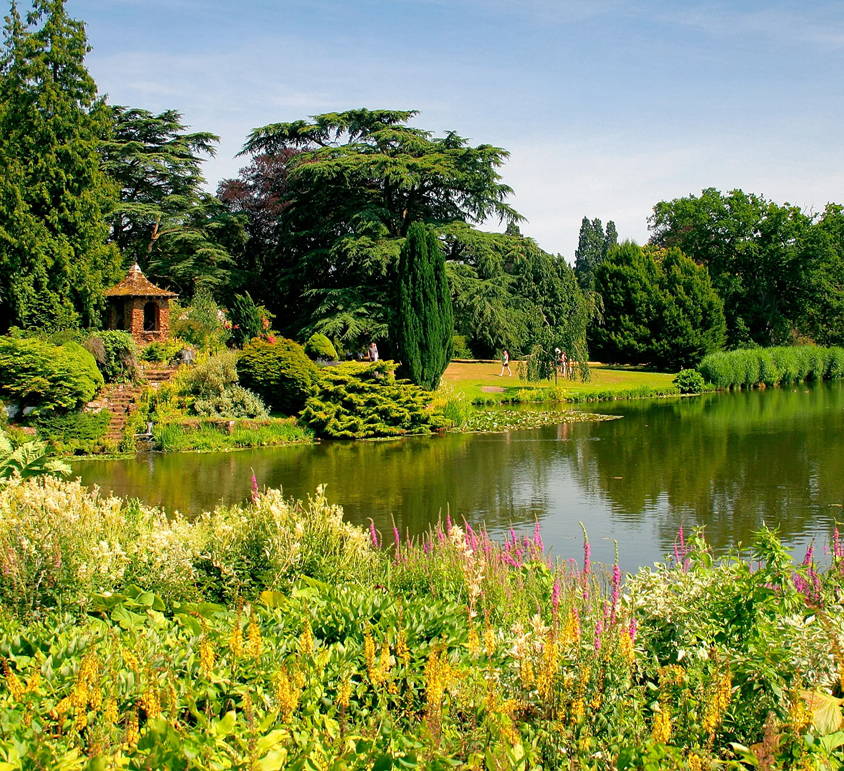 Sandringham House Gardens
The Sandringham estate is features a mix of woodland, cottage gardens and a walled garden. A large part of the estate has been informally planted with seasonal bedding plants, and meadow area, making it a haven for bees and butterflies.