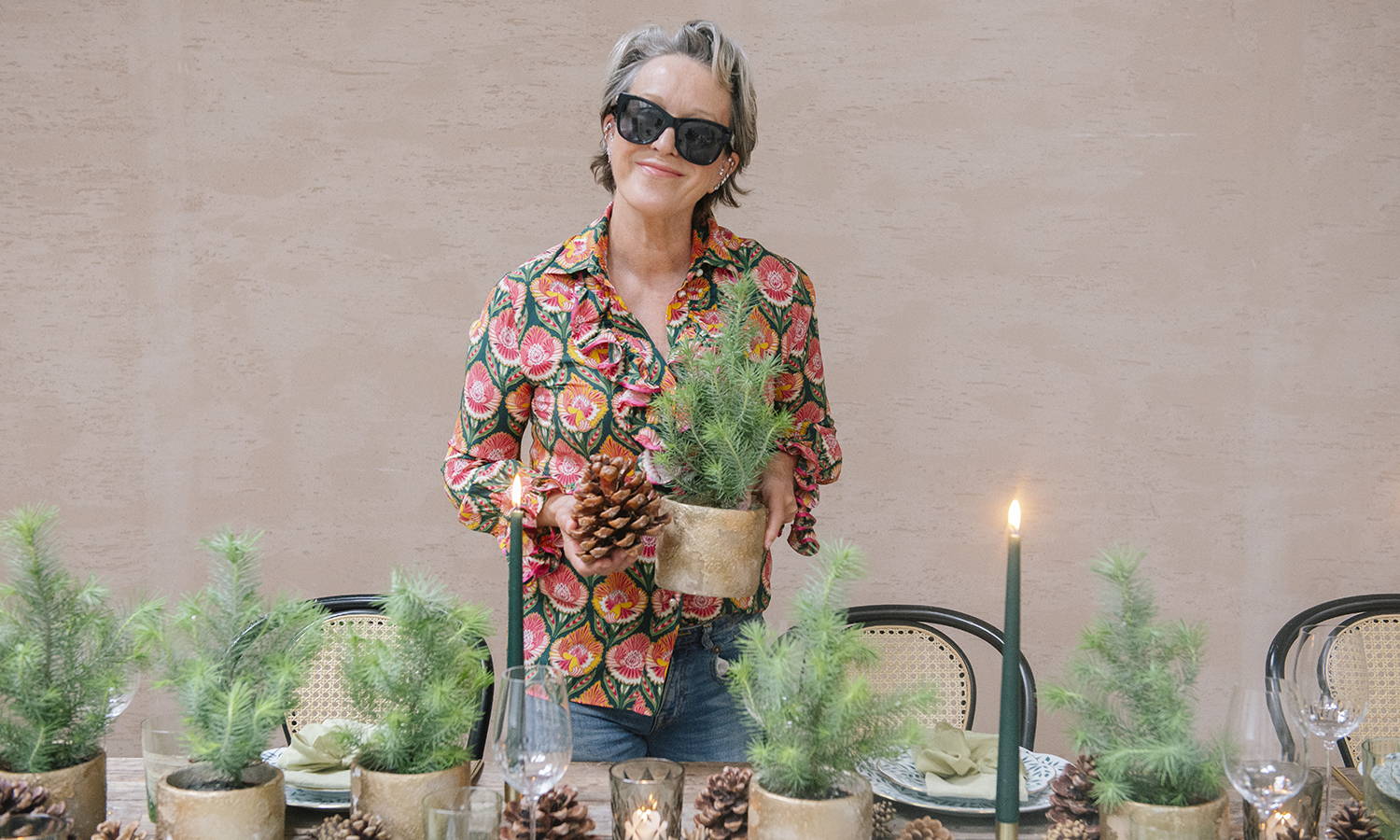 Our Founder Nikki Tibbles talked to the team at the Daily Mail this week along with a panel of celebrity experts including interior stylist Kelly Hoppen and Chef Rachel Khoo. The panel gave gave their tips on decorating for Christmas in 2020 - a rather unique year to say the least!
Read the full article here: Have Yourself a Very Merry Minimas !
My secret obsession is tacky outdoor Christmas lights. I must have 50 or 60 of them, including 'Ho! Ho! Ho!' signs and a flashing Santa. Come December, I normally cover my house in the country with them; my neighbours must hate me.
But this year, the lights aren't going up. Of course it's a time for celebration – but, for me, this Christmas should be beautiful, natural and personalised. And there are fabulous ways of doing that...
DECK YOUR HALL FROM THE GARDEN
Rather than cliched poinsettia, I like a big vase of branches – a mass of holly, lichen, pine or something evergreen – in the entrance hall or on the kitchen table. You can forage for them yourself, or – if your local florist is open – buy them there and ask them to cut them to size. You don't have to be an expert to arrange an armful; they'll look naturally beautiful.
ADD POPS OF COLOUR WITH FRUIT
Bows on a tree can look stunning. Simply buy some coloured ribbon, choose whatever colour scheme you want and tie it into giant bows. You can even get a few metres of calico or tartan fabric and rip it up. It doesn't have to be neat; Christmas this year will be simpler for many of us, so that's the look you want. Try drying your own oranges or limes; you can slice them or keep them whole and put them in a low oven for a day so they slowly dry out. These make lovely pops of colour for a tree or wreath, or you can put them in a decorative bowl with a handful of pine cones.
BUY A FOREVER TREE
Consider buying a potted tree rather than a cut one. Not only will it last longer (as it's rooted and you can water it), but it's also more sustainable; when Christmas is over you can put it on the terrace or plant it in the garden. Try rentalclaus.com (Gloucestershire) or londonchristmastreerental.com (London) or loveachristmastree.com (Leicestershire). Or we're selling miniature potted trees with decorations (dried apple slices, lavender and red berries), which, when it gets warmer, can live on in your garden. Don't be afraid to do your own thing this Christmas - see it as a chance to celebrate the gorgeous natural world and bring the outside in!