Bridgerton Bridal Inspiration: Classic White Petals & Romantic Wisteria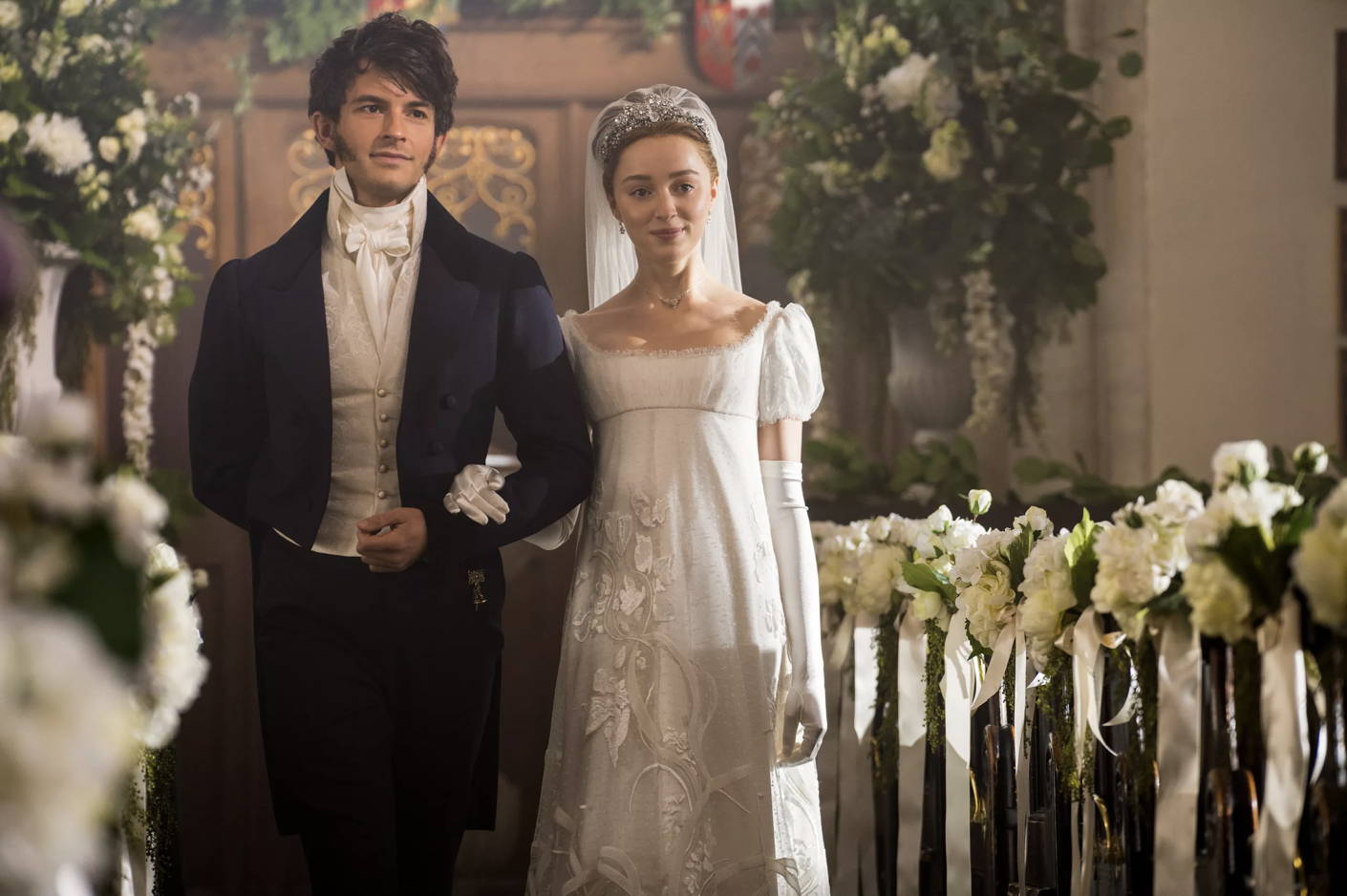 Like many of you, we've been obsessed with all things Bridgerton ever since the gorgeously shot, fun & soapy period drama stole our hearts at Christmas. Whilst many of your dream weddings are on hold for now, we've had many messages swooning over the flowers in the dream-like wedding scene between heroine Daphne & her groom the Duke of Hastings.
The scene was filmed at St Mary's Church in Twickenham, and features a fabulously romantic cascade of white Wisteria hanging from the antique church rafters. White roses adorn the wooden pew ends, with white petals strewn about the floor of the aisle. It has been revealed by production designer Will Hughes-Jones that this wonderful display was in fact created with hand-painted silk blooms; which were of course easier to work with over days of filming.
The creation of this style in reality however is certainly possible, with the use of a dazzling variety of white wisteria named 'Texas White Wisteria'. It's pure white petals are so very delicate that they shed fairly quickly from their stems, making them the perfect adornment for a beautiful special day but not for a week of production!
The effect of Bridgerton's wedding flowers is one of optimism and romance- this isn't the grandeur of Versailles but the simple delights of an old English church & fragrant garden flowers. A muted colour palette makes for simplicity yet the abundance of trailing flowers and petals create an inspiring & generous display perfect for an unforgettably romantic occasion.
We predict many brides will be inspired by Bridgerton's nuptials when planning their own special day.
To plan for the future with us: contact our events team for a bespoke consultation on 020 7229 1174 or email events@wildatheart.com. We look forward to hearing from you!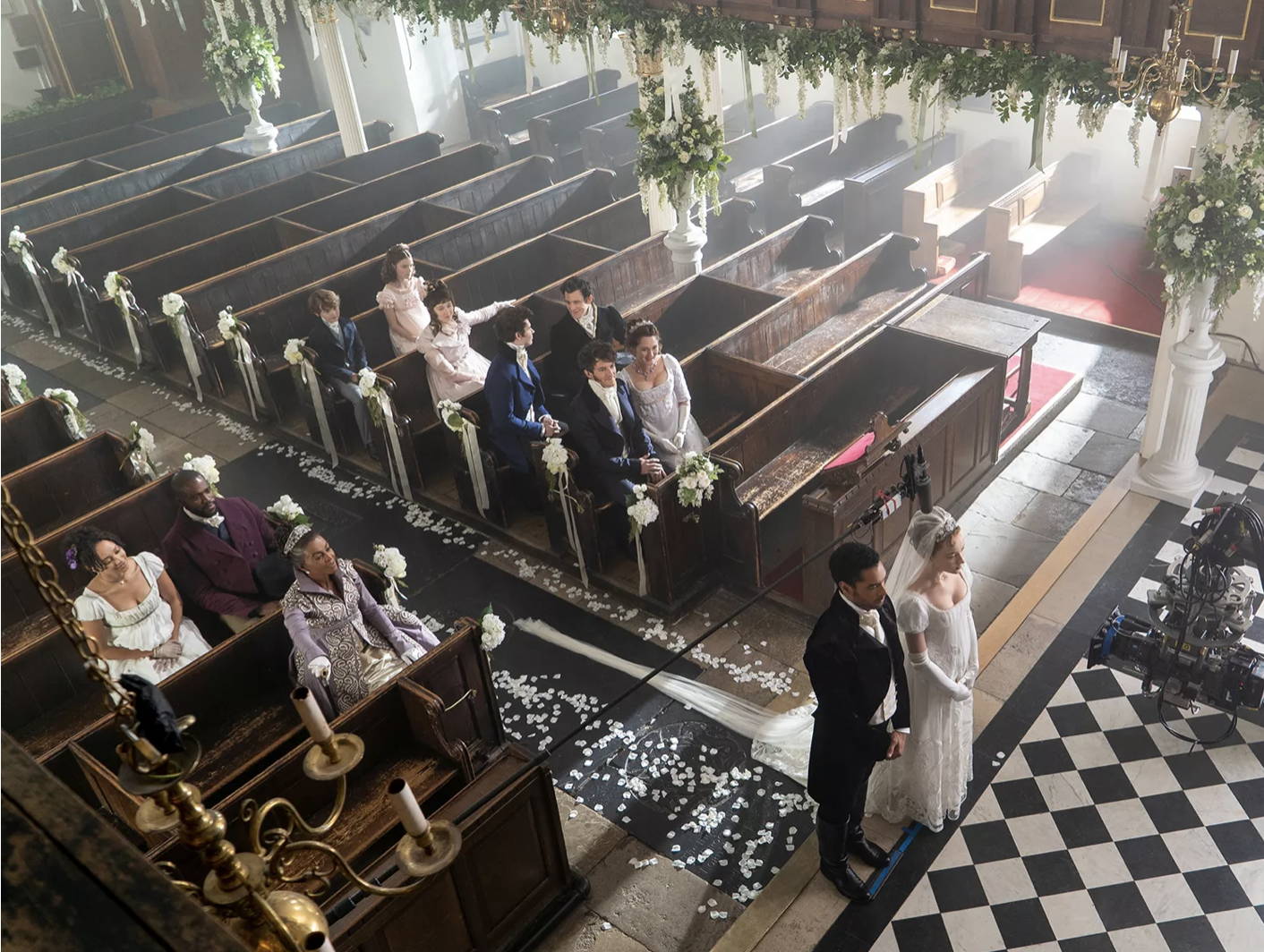 Image stills from 2020's Bridgerton.
Images courtesy of Netflix.