Wild at Heart x Bourne & Hollingsworth Supper Club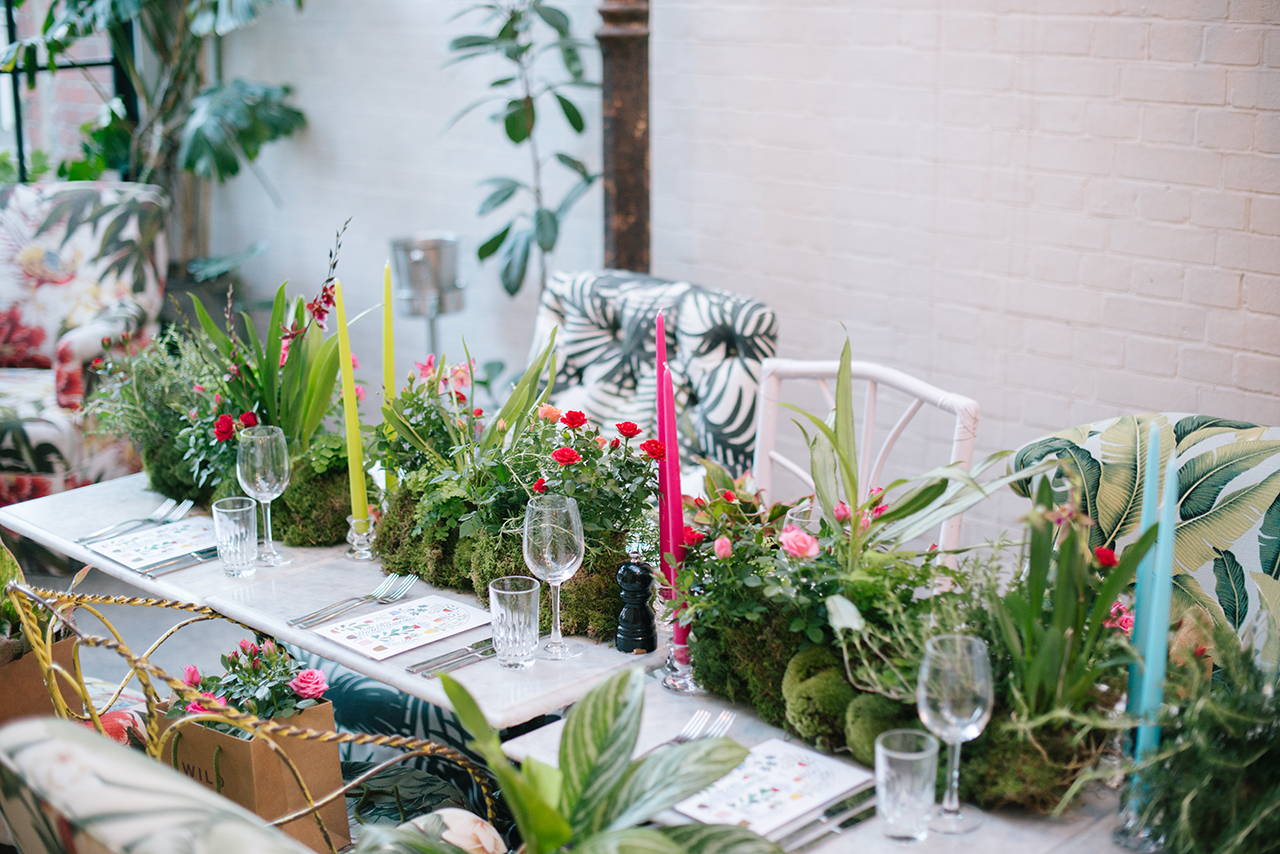 BOURNE & HOLLINGSWORTH X WILD AT HEART STUDIO SUPPERS
Wild at Heart celebrated the launch of Bourne & Hollingsworth Studio Suppers with Mirabeau wines on a balmy September eve. With press given a sneak peak of the newly opened upstairs studio where the future events will take place.
The table in the greenhouse was adorned with a wild runner full of roses, herbs and ferns sitting with the restaurants decor. As the sun set, we raised a glass of delicate Mirabeau rose over the candle light to cheers the upcoming events and the joy of bringing guests together again.
Click here to see our first studio supper club event with Chef Mark Jarvis.