Wild at Heart x Bourne & Hollingsworth Studio Supper Club With Chef Mark Jarvis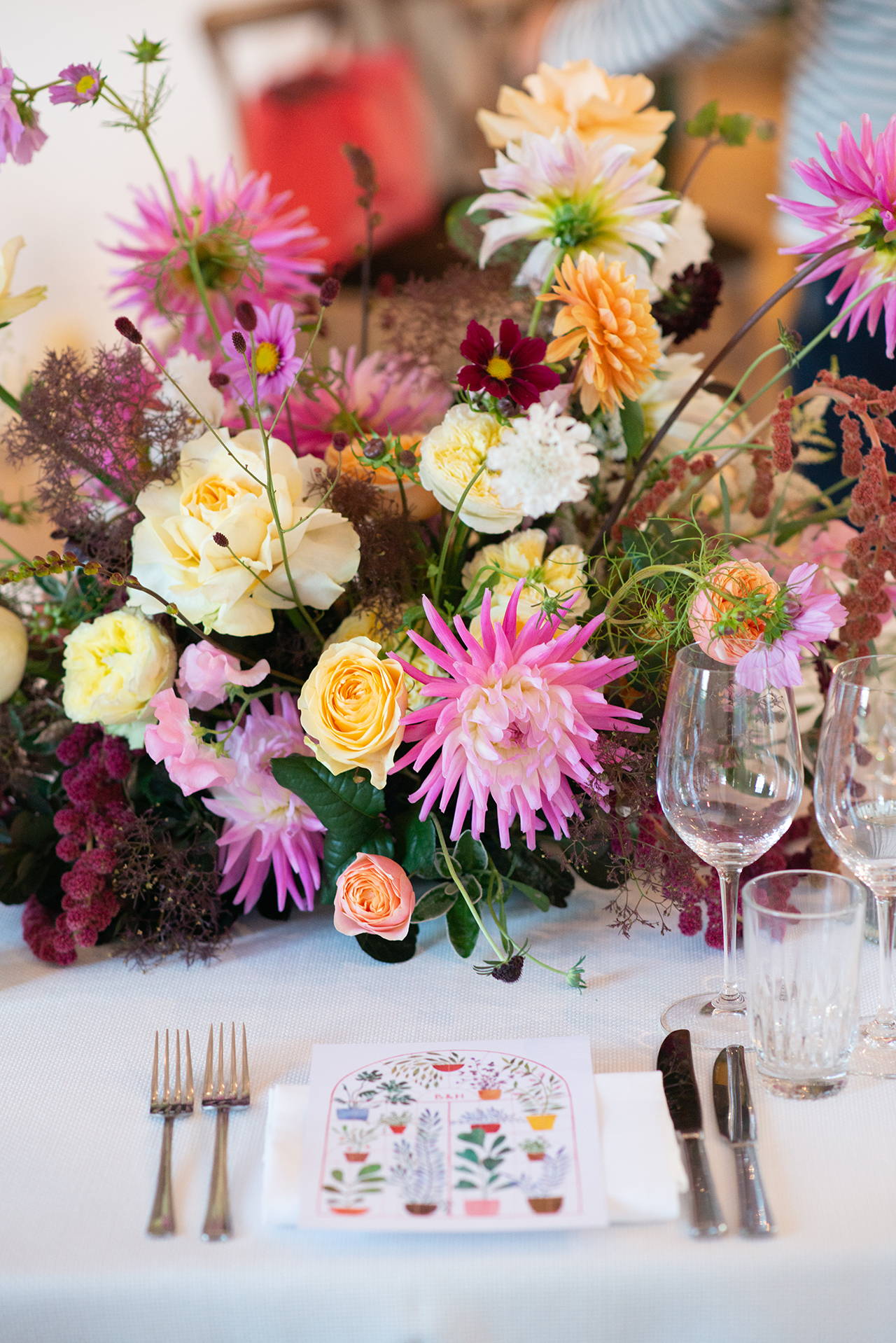 A LOOK AT WILD AT HEART'S STUDIO SUPPER CLUB WITH CHEF MARK JARVIS

A glorious Indian summer evening in partnership with Bourne and Hollingsworth and Maison Mirabeau...
Last week we had the pleasure of hosting our first Studio Supper by esteemed Chef Mark Jarvis, in partnership with Maison Mirabeau and Bourne and Hollingsworth, at the latter's Clerkenwell based multi-faceted clubhouse.
Chef Mark Jarvis is head chef at Anglo Restaurant, London, which specialises in modern British Dining. Our incredible events team were on hand to transform the space for the special evening, which was held in Bourne and Hollingsworth's newly refurbished upstairs studio space. B&H Studios is the latest addition to the Bourne & Hollingsworth portfolio of venues. With seven-meter-high loft ceilings, exposed white brickwork, oak parquet flooring, natural light from all sides, this new studio space in Clerkenwell is an exciting creative canvas for events. It was a gloriously balmy evening, with an Indian summer sending temperatures soaring in London. As evening approached, the space was bathed in glorious golden late evening light as guests arrived at dinner, soon to be replaced by twinkling candlelit once dusk fell, creating an intimate mood.
Flowers were a late summer seasonal mix including dahlias, cosmos, sanguisorbia, roses and grasses in a palette of apricots, creamy yellows and pops of hot pink and hints of autumnal burgundy, reflecting the seasonal transition from summer to autumn. Arrangements had a modern, artistic feel that played with structural lines, plenty of movement, contrasting light and denser flowers. Flower vessels were an eclectic mix of shapes and colours, creating an informal, relaxed mood that invited the guests to immerse their senses in the world of food and flowers.
Wines and spirits on the night were provided by Maison Mirabeau, with some of their most delicious and celebrated Provence bottles paired with the delectable multi-course menu from the host chef. The final dose of ambiance came in the form of music, with Estilo String Quartet will accompanying the dinner with a classical interpreted modern soundtrack.